All aboard Tampa! Lisa here with an event that is sure to get you all steamy.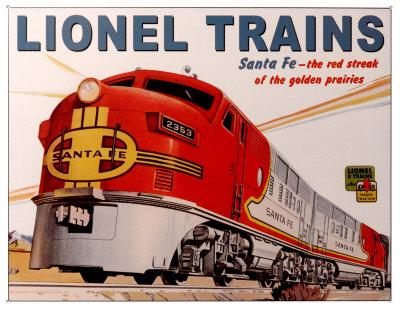 On Saturday December 18th, and Sunday December 19th,  the Florida State Fairgrounds is hosting the
6th annual Tampa Railfair and Model Train Show and Sale.
On Saturday, the event is from 9am to 5pm and on Sunday, from 10am to 4pm. It will be located in the Special Events Center of the State Fairgrounds.
They will have over 350 tables representing dealers from all over the country. These dealers will have model items in all gagues and Railroad Antiques for sale. This is Florida's largest combination show, with items for both the "modeler" and "rail buff's" alike. There will be Lionel, American Flyer, LGB, Marklin or Ives Trains from the past or present. And you can also focus on dining car china, lanterns, calendars, or other artifacts if you so desire.
Also at this show, there will be eight large, award winning working layouts with displays and clinics for all to enjoy throughout the two day show. Pardon me while I reminisce for a moment...when I was little, and lived up North (in the buckeye state), every year for a while my dad used to take my brother and I to see the train displays in the windows downtown. It was always something we loved and I will always remember that. So make some memories Tampa and enjoy the train show!
Ok back to the task at hand. More details about this sweet show! There will be a ride-on-train for children, and I heard rumor Santa Claus will be there with free gifts for all the children attending! Admission is $8.00 and it's good for both days, and children under 12 are free!
This will be one of the great Tampa Bay Area Events, and you certainly don't want to miss it! That's all for now but keep checking for more Tampa Florida News updates!