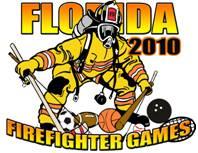 The 2010 Florida Firefighter Games begins this week in Tampa.  For two weeks, 4,100 firefighters from throughout the state will compete in over 50 events at facilities located throughout Hillsborough County.
Volunteers are needed for help with registration, event operations, and other areas of this year's games.  If interested in volunteering for this great event, please contact Cathy Marshall at cathym@usffg.com or (866) 233-4263. 
For more information on the Florida Firefighter Games, please
visit the website
. Games begin this Friday, April 23rd and run through Saturday, May 8th.
That's all for now, but stay tuned in for more updates on things to do in Tampa Bay and Tampa Bay Sports updates!