Hi Tampa Bay, Alex here with some casting information.
MTVN  is seeking someone in a family that takes care of everyone and everything.
Do you feel like you are picking up the slack for your parents? Are you making dinner and cleaning the house instead of hanging out with your friends?  Does your mom put herself first, flaunt herself and embarrass you in the process? Do you feel like you are missing out on the best years of your life? Do you feel like you are parenting your own parent? Is your situation actually a good thing?  Is mom getting back on her feet but needs your help? Do you attempt to hide or downplay your family life?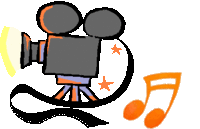 If you are between the ages of 15-22 and answered yes to the any of the question above than MTV wants to hear your story! 
Send an email to castingcookie@gmail.com and be sure to include your name, telephone number, and a picture of you, your mom and your siblings.
Check back often for more Tampa Bay Film news!