Hi Tampa Bay, Alex back with some more film news…
Heinz Productions is hosting another casting call for "Real Women" shoppers. This casting call is for upcoming commercials to promote a local grocery store.
Women participating should be between their late 20s and early 50s and of all ethnicities and types! You can be a mom, businesswoman, friend, sister, aunt or grandmother.
Feel free to spread the word about this opportunity to any friends, fa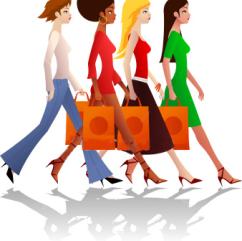 mily or co-workers.
If you like to shop or find yourself at the grocery store quite often, this is a great opportunity for you!
Auditions will consist of a brief interview and no experience is necessary!
If you would like to be considered, please email autumn247cast@gmail.com and
heather@247cast.com. Include a recent photo and description of yourself, your "go to" grocery store, how much you normally spend at the store and how many people live in your household. *In the subject line, please put your name and the area you live in.*
Auditions are taking place in Tampa on  Monday, February 6, 2012. These auditions are by appointment only, so please send your e-mail ASAP.

Callbacks will be held on Thursday February 9, 2012. The locations are still being determined, but could be in Orlando, Lakeland, Tampa or St. Pete.
Good luck to everyone who participates in this casting call!
Check back with us often for more Tampa Bay Film news.