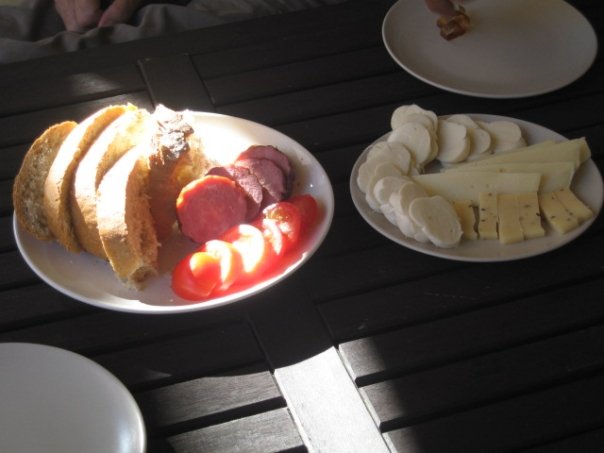 Hey Tampa Bay!  Terri back for more from Prague.  It was a longer trip than I anticipated but well worth it so far.  Sat next to a woman from Bratislava, Slovakia who taught me some Czech words.  She even said my pronunciation was good.  I think she was just being kind. 

Once we got our car and got lost for a little while, we made it to the hotel.  It is very nice and a good place for a long stay AND it has air-conditioning and a hair dryer.  Both items a must for a woman.

I was very tired and took a nap for the afternoon and then wrapped up doing some work on the internet.  For dinner, we met the group at Wencelas Square or should I say, Vaclavske Namesti.  You of course would have recognized that as Wencelas Square, right?  

It was beautiful...you'd have to see it!  But that was two night ago.

Yesterday, we went to a typical Czech restaurant called Il Probaznice and I had goolash.  Not really sure what I was eating but the sausage and meat were good.  Tonight, I think we will hit a non-typical meal like steak or Italian.  You can eat only so many potato cakes and dumplings.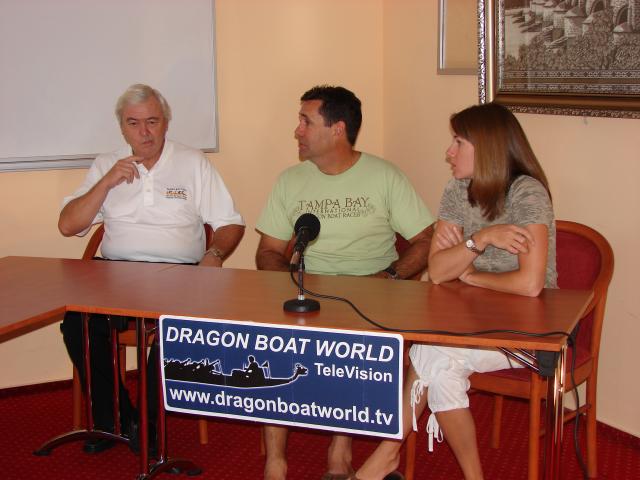 But, today has been a busy day.  We went to the host hotel, Hotel Duo, where many teams and the IDBF officials are staying.  Paul, Kevin and Christine did an interview with Dragon Boat TV, which was really neat to see.  It was a really good opportunity to talk about our course, Tampa as a destination and why we think it will be so great in Tampa. 

It is a half hour to the host hotel from city center and THEN another hour or so to the course.  They are going to be ecstatic with literally rolling out of bed and onto the course in Tampa. 

This scenario certainly didn't happen in Sydney, Berlin or in Prague.  Teams have been very excited and talking about coming to Tampa.  Teams like South Africa which wanted to know about hotel rooms now!  AWESOME!

We are a very new city when it comes to dragon boat racing.  Actually Henny, the interviewer, had never heard of Tampa (he's German) until dragon boat racing.  We went from hosting our first race, national championships and now on to the world scene it a very quick time. 

It was really neat to see the hub-bub going on at the host hotel with people walking around, teams sitting in the lobby and the championship information table hard at work. 

So the racing all comes down to a trophy...see here!  This is what they race for...and what all the hard work produces!  It is a beautiful, big and heavy!

Well off to see Old Town and walk across the Charles Bridge or should I say Karluv Most.