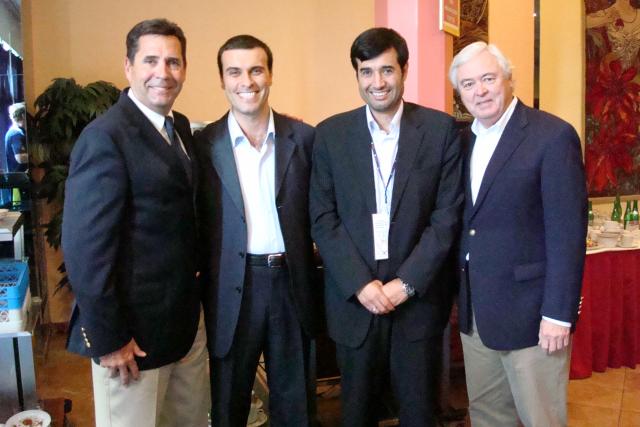 Hey Tampa Bay!  Here are some updates over the past couple of days (out last ones) here in Prague for the World Dragon Boat Championship.  We hosted a breakfast Saturday morning at the Hotel Duo.  Traffic is much better on weekends.

Prague has traffic like major US cities and lots of one way streets.  I digress.  Back at the Hotel Duo, it was 7:30am and we were starting to get some delegates coming in for breakfast.  It was slow until about 8:15am.  It was a pretty good breakfast with the European standard but also hot items. 

They really didn't know how to address the grits I brought from the US but they did put them out in a crock-pot.  I think Paul and I are the only ones that ate them.  They did a pretty good job making them, I must say.  For not knowing  what they were, you have to give them an A for effort and they weren't too watery.

The Congress started late because people were just sitting down and not sitting by their country which was in alphabetical order.  Once they got the country place cards on the tables, it went much quicker. 

We were there at least a couple of hours before our presentation.  Our presentation went very well and people clapped.  Hopefully that means they liked it.  We stayed and watched Iran's presentation for the 2013 World Championships. 

They got quite a few questions but in the end, every one voted for them.  I have attached a picture of Paul, Kevin and the Iranian team leader with his translator.  They were very nice and gave a good presentation.  They invited us all over as guests.  Not sure a blonde in Iran is going to go over well...we'll see.

We left a little after that since it was about 2pm.  We took the rest of the day off considering we left the hotel at 6:45am!  More about the last day at the race course in a minute!