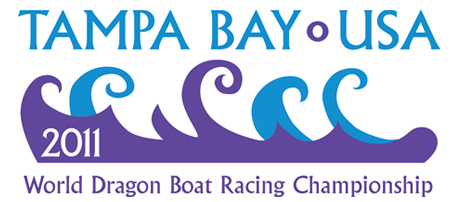 Hey everyone...Travis here with an update on some Tampa Bay entertainment that's not happening until 2011.  Why should you be interested you ask...well, because we have a team heading over to Prague, Czech Republic in just a few days to promote the area and get some tips on how to put on a successful World Dragon Boat Racing Championship!

We'll have some representatives from Tampa Bay & Company and the Tampa Bay Dragon Boat Institute.  But we'll ALSO have three paddlers who qualified for Team USA!  So, we'll be bringing you the info from on and off the course. 

While the paddlers are racing, the other eight travelers will be promoting the 10th IDBF World Dragon Boat Racing Championship, scheduled to take place in Tampa in August 2011.  The 2011 World Championship is scheduled for Aug. 1-7, 2011 on the Seddon Channel in Downtown Tampa. 

If you want to get the full scoop on the 2011 IDBF World Dragon Boat Racing Championship, head over to http://tampa2011.idbfworldchamps.com. 

But, we will be bringing you their updates through these blogs, as well as the Visit Tampa Bay Facebook and Twitter pages.  You'll get an inside look in to where they are staying, where they eat, what they do, what the races are like, the special events and much more.  We'll have photos, videos and more to show you what's happening half a world away. 

So, make sure you are following us on Twitter, www.VisitTampaBay.com/Twitter, and on Facebook, www.facebook.com/VisitTampaBay, to get all of the udpates. 

It all starts this weekend, so tune in! 

And keep checking back for more great things to do in Tampa Bay, and other Tampa Bay area events.