Grease is the Word! This morning I had the pleasure of meeting Taylor Hicks! While most of you know him as the winner of the fifth season of "American Idol" - here at the
Tampa Bay Performing Arts Center
know him by a different name - Teen Angel.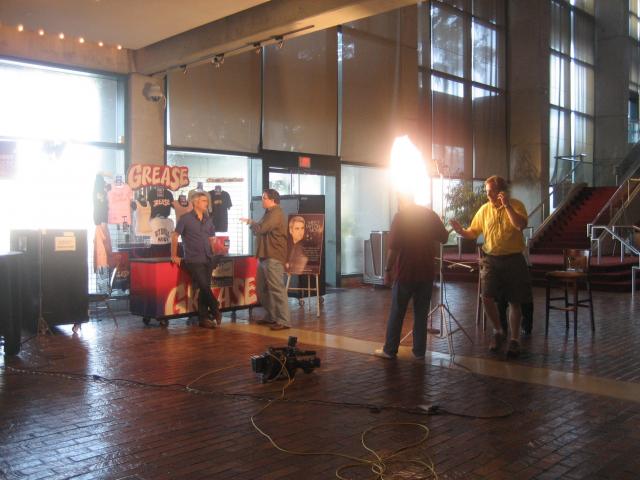 He is currently in the touring company of Grease that is visiting the Tampa Bay Performing Arts Center now through August 23rd. Taylor first appeared on the Grease scene during the summer where he performed the role on Broadway, now he happily reprises the role for the national tour that travels for the next 6 months.
I must say, not only is he one of the nicest guys but he is also very talented! He played guitar and harmonica to his new single, "Seven Mile Breakdown" for Fox 13's morning show and also sang "Beauty School Dropout" for Bay News 9.
Now he is off to all the other Tampa Bay stations for interviews, performances, and good times. Be sure to tune in to local stations to hopefully catch one this week! Meanwhile here are some great pictures of him in our Morsani Hall lobby! Also, get your tickets for Grease now to see him in action! For more information on Taylor visit his website at
www.taylorhicks.com
For more information on Grease the Musical Tour visit
www.greaseonbroadway.com
and stay tuned for more arts and culture in Tampa Bay!