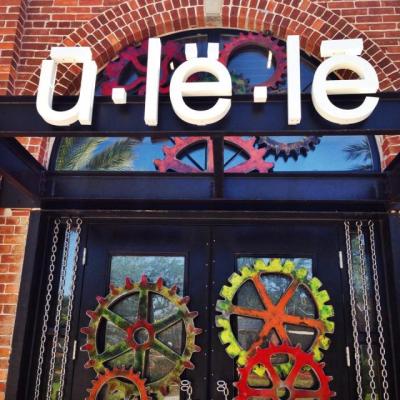 Just north of downtown Tampa, along the future site of the Tampa Riverwalk is Tampa's newest waterfront gem, Ulele Restaurant. 
A concept developed by Tampa long-time resident and restaurateur Richard Gonzmart, this restaurant has been revived from its humble beginnings as the old City of Tampa Water Works Building to an eclectic restaurant right in the heart of Tampa Heights (the original subdivision of Tampa).  Neighboring the Water Works Park (opening Spring of 2014) and overlooking the Hillsborough River, this restaurant will be absolutely EPIC for Tampa.
Richard is no stranger to the restaurant scene; you may know him from his other restaurants, including the world-famous Columbia restaurant located in Tampa's Historic Latin Quarter, Ybor City.  He has taken the Columbia restaurant from two locations to seven and as a 4th generation family member and anyone who knows Richard, knows that passion pours from his veins.  
The overall energy and passion that Richard has for his restaurants and Tampa is invigorating and inspirational.  His stories range from his childhood growing up in Tampa (he was born at St. Joseph's Hospital) to Babe Ruth hitting his longest home run in history at Kings Field (currently Tampa University) and then watching him eat two NY strip sirloins at dinner on a regular basis at the Columbia restaurant.  Knowing Richard, you know that there has to be a great story behind his newest restaurant concept.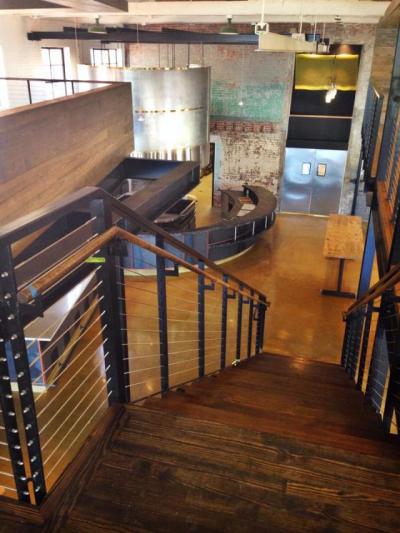 So, here is the scoop….. What the heck does Ulele mean and how do you say it?
Ulele is pronounced "you-lay-lee".  It has a lovely ring to it doesn't it?
Ulele, is the name for the daughter of a legendary Native America chief who saved a 17 year-old deck hand (similar story to Pocahontas).  Le Le is also what Richard's children call his mother, and he mentioned to me that, "there are no coincidences- everything I've done with Ulele is thoughtful and by design."  The restaurant and brewery (that's not a typo, there really is a brewery) will serve unique foods and spirits that fuse elements from a rich variety of Native American and multicultural influences, including those of European explorers.  The menu will feature items indigenous to Tampa's area waters and farms cooked on a 10' diameter barbacoa grill.  Don't expect 1905 salad on the menu either, think local Florida beef, local veggies from family-owned farms.  The key word is family… something Richard is very passionate about.  Richard's dream will open up the downtown Tampa waterfront to people to walk, boat and ride bikes to his restaurant.  A dream for come true for many of us Tampa-nians!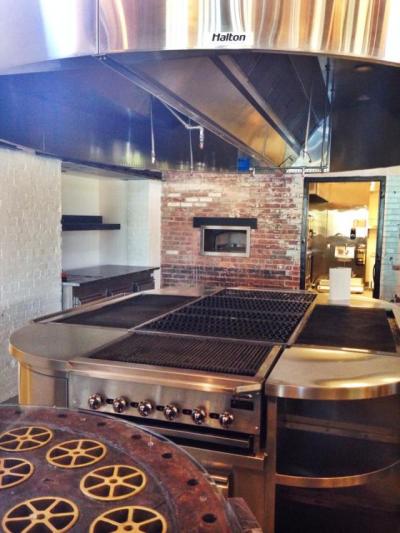 Going back to Richard's comment about everything done with Ulele is thoughtful and by design, a focus of the restaurant centers on "adaptive reuse", the  art of re-using or recycling something from its original intended function for something new.  From metal pieces stamped with the original Carnegie Steel logos on display to an oyster bar layered with shells and arrowheads to historic courthouse benches and even and even a hostess stand made from an old fishing boat. When I say EVERY single detail has been thought of, I mean it!  Square backs on chairs (for the ladies purses- hallelujah someone finally recognizes a need for that) to USB charger hook-ups at the bar, every detail is covered.
Okay, the next question… when is Ulele opening?
Well, Richard says it will open soon, but they are in no rush.  Hey! You can't rush perfection…. am I right or what?! 
I think I speak for most Tampanians when I say… Richard, thank YOU! We can't wait to try the whole menu and catch an epic Tampa sunset waterfront while sipping on a local Ulele craft beer.