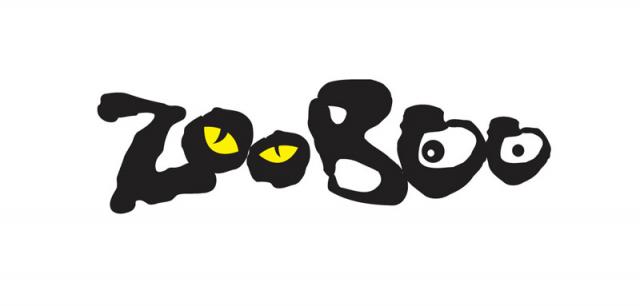 Hey, it's Melissa back with some info about Tampa's Lowry Park ZooBoo, which will be taking place throughout the month of October.
ZooBoo
is Tampa's largest family Halloween event-and you're invited!
There will be a "shriek peek" on September 24th and 25th for only $10 person. The spookiness continues on the following dates:
October 1-2, 8-10, 15-17, 22-24 and 28-31.
Hours are 7-11 p.m. on Fridays and Saturdays, and 7-10 p.m. on select Sundays and Thursdays.
General admission is pretty light on the wallet too:
$17 for adults
$14 for children (ages 3-11)
Free for ages 2 and under
The icing on this cake is that parking is free! Now that I have got all the less exciting details down, let's get into the fun stuff-what really happens at ZooBoo.It is important to note that everything here is family friendly; all of the attractions will be frightening without depicting violence or gore. To assist parents in deciding what would be acceptable for their child, the zoo uses a "skull" rating system. There will be a 1-7 rating system, 7 skulls being the scariest and intended for mature audiences and 1 skull being the least scary.
So, how 'bout those attractions? I'm glad you asked. There are a total of 8 attractions at this year's ZooBoo. I will start off by giving you the scariest ones, and work my way down to the most family friendly ones.
Declassified: Project Alien (7 skulls):  The BioGen Corp publicly does medical research by day, but becomes a diabolical hidden lab by night, experimenting with alien genetics.  Recently, there have been strange late night activities emanating from the building.  Investigate the mysterious disturbances and discover what happens when you experiment with the unknown.
Sinister Shadows: Gothic Nightmare (7 skulls): Deep within the darkness, an unseen force has created a rip in our universe. A gaping black hole has formed, leading to a parallel world of whispers and shadows. This year, the "shadow beings" have retreated into a deeper, darker gothic area, previously hidden from our view.
NEW!  Pharaoh's Tomb of Revenge (6 skulls):  Far from the burial ground discovered in an Egyptian desert, a tomb full of findings, purchased and relocated by an eccentric tycoon, is being reassembled for display by all. Everything seems well, until spirits hidden in the tomb's artifacts come back to life and unleash the curse of the Pharaoh. Mummies, monsters and creepy creatures, brought to life, seek revenge on the humans who dared to unearth their tomb.
Shipwrecked!  Terror of Doom Island (5 skulls): Enter a portal to Doom Island, a dimension possessed by ghosts of pirates condemned to an eternity of torment.  Brave the dungeon, walk the plank and fight through the treacherous swamp.
Fright Theater 3D: Trapped in Time (3 skulls) A famous movie palace, "The Lowry," once located on the banks of the Hillsborough River, has mysteriously re-appeared.  The films playing when it disappeared in the 1950s are still burning up the screen in the now dilapidated theater. Enter the movie screen itself and become part of the many films shown long ago.
FAMILY FAVORITES (All rated 1 skull)
NEW! Boogie Monster Bounce: Giant inflatable fun for jumping jack-o-lanterns.
NEW! Ghoulish Games: Have a howling good time at this fun kid's zone with arcade and amusement games.
Little Beasties Bungalow: Walk into a world of dazzling lights and friendly Halloween scenes, smiling monsters and a not-so-scary forest.
Freakishly Fun and Free Rides: Shake, rattle and roll for free!  Take a spin on our one of the Zoo's wild rides, re-named for the occasion: Pumpkin Patch Express (kiddie train), Roarin' Roller-Ghoster (family coaster), Flyin' Boo-nanas (kiddie flying bananas ride), Flume of Fear (water flume ride—fun for the bigger kiddies and young at heart), and Scary-Go-Round (carousel).  Don't miss the Pony Trek with Haflingers and new Gypsy Vanner horses.
It looks like there are a lot of attractions to keep all your little guys and ghouls having fun. Even though the regular zoo will not be available during these night events, there are definitely some eerie animal exhibits bound to keep you on your toes…
Creepy Crawlers Lane: Here to give you the creeps are some of the most amazing arachnids and interesting insects that creep, crawl and slither about.
Flying Fox / Bat House: Fly by the Zoo's Bat House, featuring a group of "Flying Fox," the largest bats in the world.
Creature Meet and Greets: Mingle with the monsters (costumed characters) and connect with our "Boo Crew" (animal ambassadors) and their real creepy creatures.Tickets can be purchased online now on the ZooBoo web site to expedite entry. Tickets may also be purchased the nights of the event.  Admission includes free Zoo rides.  
An important aspect to note is that adults (includes any guest 12 and older) are asked to not wear any masks, wigs, face paint or any type of costumes. However, children (11 and under) are invited to wear their most "spooktacular attire" and to keep in mind that no toy weapons will be permitted.
Education programs are also available on some of the ZooBoo nights- a ZooBoo Family Sleepover is scheduled for Saturday, October 2;  Halloween-themed birthday parties with ZooBoo admission are available from 5:30-7 p.m. on many ZooBoo nights; and "Family Flock" Boo at the Zoo classes (for ages 2-5 with a parent or guardian) are October 27, 28 and 29.Don't forget that registration for these events is available online and must be made a week in advance because space is limited.
Overall, I don't think there will be a need to trick your children into this one, but rather treat them to a family-friendly evening that is sure to deliver on fright and fun. Keep checking back here for more about all the great Tampa Bay area events and things to do in Tampa Bay.