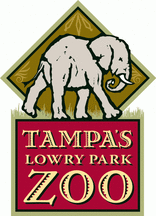 Hey Tampa Bay... Julian here with some exciting news from our wonderful Zoo here in Tampa, which I visited myself last weekend:
Tampa's Lowry Park Zoo
!
Tampa's Lowry Park Zoo
today announced the appointment of Ray Ball, DVM, to the position of director of medical sciences.  Ball, who has nearly a decade of experience working with the Zoo's animal department as a relief veterinarian, most recently served as a senior veterinarian at Busch Gardens Tampa Bay for 14 years.
Ball will lead a veterinary staff of five and seven critical care staff at the Zoo's manatee hospital.  His leadership in conservation programs managed by the Association of Zoos and Aquariums (AZA) includes advisory roles with Species Survival Plans (SSP), Population Management Plans (PMP) and the Nutrition Scientific Advisory Group (NAG) for elephants. "Dr. Ball will lead staff to provide daily veterinary care for rescued wildlife and animals in conservation programs, and he will play a pivotal role in the Zoo being a center for learning," said Craig Pugh, executive director and CEO. "Dr. Ball is a practical vet and patient teacher."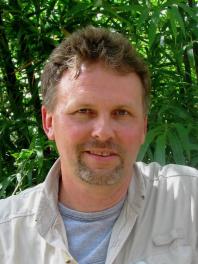 In addition to previous work at Tampa's Lowry Park Zoo, Ball serves as a contract veterinarian at Homosassa Springs Wildlife Park. "The Zoo has a long proven history and dedication to providing vital care for sick and injured manatees, and the selection of Dr. Ball serves to further complement the Zoo's experienced manatee critical care staff," said Patrick Rose, executive director of the Save the Manatee Club.
Ball graduated from the University of Florida College of Veterinary Medicine and spent a year in private practice.  He gained zoological experience through an internship at Riverbanks Zoo in South Carolina and a residency specializing in zoo and wildlife medicine at Kansas State University and the Topeka Zoo.
"The commitment Tampa's Lowry Park Zoo has made toward providing the highest standards of care for the collection, its dedication to education, and the advancement of conservation awareness is impressive," said Ball.  "I consider myself fortunate to become a part of such a passionate and enthusiastic team." Ball's academic publications include numerous articles on topics ranging from wildlife anesthesia and epidemiology to operant conditioning as a tool for improved veterinary care. "Tampa's Lowry Park Zoo is exceptionally fortunate to have gained such a passionate, professional and competent director of medical sciences," noted Jonathan Miot, director and assistant professor at Santa Fe College Teaching Zoo.  "Dr. Ball consistently strives to improve and educate his colleagues, who will benefit from his presence."               
For more information, visit
www.LowryParkZoo.com
! So you should plan a day out at Tampa's Lowry Park Zoo and check back here soon! I'll keep you posted with all the news and updates around Tampa Bay and Tampa Bay area events!