Greetings …
Allow me to introduce myself … its Maria Watson here with my inaugural blog and I wish to extend a special thank-you and give kudos to former Tampa Bay & Company staff member Megan Marra for keeping us all abreast of the exciting happenings in Tampa Bay with her blogs.  I wish her well in her endeavors as she passed along the torch to us newbie's  who will carry the torch with pride as we strive to continue bringing you the most up-to-date meetings and conventions news. :)
Now with that being said -- If you're a meeting planner and you are looking for new and interesting venues to hold board meetings and receptions, we've got GREAT news for you.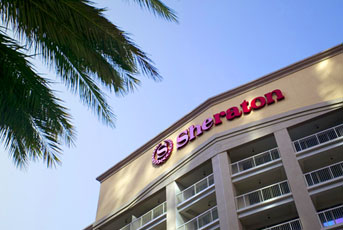 It's no secret that The Sheraton Tampa Riverwalk Hotel, located in downtown, is offering a deal that literally no other hotel can beat and now they are having an open- house.
But this is not your standard "open house" – because the Sheraton Tampa Riverwalk has been hand selected by Sheraton Corporate office to showcase its recent renovation.
 
Sheraton will host a two-day open house for hundreds of meeting planners, corporate travel buyers and social event planners, September 30th -October 1st. 
This event will spotlight a selection of Sheraton's "best in class" hotels including the Le Centre Sheraton in Montreal, Sheraton Boston, Sheraton Chicago Hotel & Towers, Sheraton Birmingham Hotel, Sheraton Dallas Hotel, Sheraton Denver Hotel, Sheraton Phoenix Downtown Hotel, Sheraton Seattle Hotel & Towers, Sheraton Waikiki Hotel and of course our very own Sheraton Tampa Riverwalk Hotel!!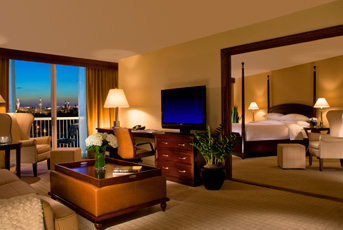 So if you out and about Downtown Tampa between the hours of  11:00 am – 6:00 pm  on September 30th - October 1st stop by for personal tours, free food, free drinks, and a chance to win gift certificates redeemable for a complimentary one night stay at any of the 900 Starwood Hotels & Resorts Worldwide!
Remember you can always check out the hotel's Web site or contact a Tampa Bay & Company sales staff member to book your next meeting at this and other Tampa Bay properties.
Thanks for stopping by and keep checking back with me for more exciting Tampa Bay Meetings news.
Peace!