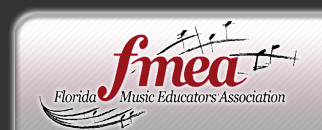 Florida Music Educators' Association (FMEA) will be coming back to Tampa for their 2014 and 2015 Annual Convention which would be their 29th and 30th consecutive years that they have held it in Tampa.  Each year FMEA brings in more than 6,500 attendees spending more than $3,000,000 and generating more than 7,500 room nights. 
Florida Music Educators' Association is not-for-profit, professional association that serves and supports music educators across Florida.  FMEA promotes and publishes the Florida Music Director and supports music education research, organizes in-service programs and broadens teachers' knowledge and interest in their profession through affiliation with colleagues.
Their Mission Statement is "to promote quality, comprehensive music education for all Florida Students as part of their complete education".  
That's all for now, please keep posted for more Tampa Bay Conventions news.