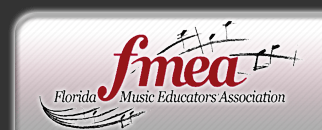 Julia here with some great news regarding an upcoming conference.
Tampa Bay & Company will once again welcome the
Florida Music Educators Association (FMEA)
which marks the 27th consecutive year that Tampa has hosted their Annual Convention.
FMEA's Annual Convention will be held at Tampa's Convention Center this week from January 11-14.  Approximately 6,500 delegates will attend the conference, producing 6,900 hotel room nights and creating $7.4 million in delegate spending. 
FMEA is a not-for-profit, professional association that serves and supports music educators across Florida.  FMEA promotes and publishes the Florida Music Director as well as music education research, organizes in-service programs and broadens teachers' knowledge and interest in their profession through affiliation with colleagues.
Keep checking back for more information about Tampa Bay meetings and conventions coming to Tampa.