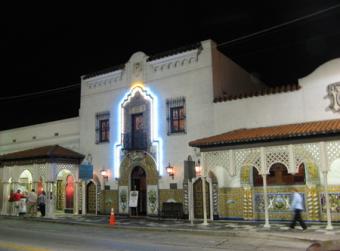 Hey everyone...Travis here!  In case you didn't see this in the news yesterday, we wanted to bring it to you here.  A congratulations is in order to Mr. Richard Gonzmart, who is the president of the Columbia Restaurant. 

Yesterday, he was reappointed to his position on the Florida Commission on Tourism.  This is a position appointed by Governor Crist himself, so it's a big deal!  Along with Gonzmart, Gov. Crist appointed seven other individuals to the group, which is a public/private partnership that promotes the state's tourism industry.

All appointments are for terms beginning April 8, 2009 and ending June 30, 2012...click here and read the entire story from the Tampa Bay Business Journal. 

Again...congrats Mr. Gonzmart!  And for those of you who haven't eaten at the Columbia Restaurant, make sure you head over there now...it's AMAZING! 

Keep checking back for more Tampa Tourism updates.  Plus, we'll be bring you updates about great things to do in Tampa Bay this weekend, and beyond.