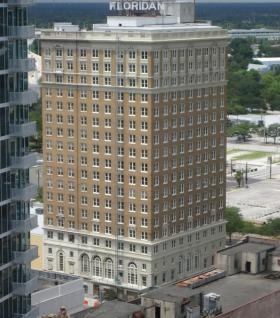 Hey everyone!  Travis here with a Tampa tourism update for you...well, it's actually an update about a downtown Tampa hotel, but that's tourism! 

If any of you have driven through downtown Tampa lately, you've seen renovations happening at the Floridan Hotel!  Let me tell you, I can't wait to see what the finished product looks like! 

Well, if you've been wondering what's happening with it, you'll have the chance to find out over the next couple of days.  WUSF was at the hotel this week...they did both a TV piece and a radio interview that will air this week.

It will air on TV on Friday at 8PM on WUSF (Channel 16 here in Hillsborough County) and it will replay on Sunday 9:30AM.  Then, the interview will air on radio on Sunday at 10AM on 89.7 FM.  So, tune in any of those times to get your update about the Florida hotel! 

If you can't tune in to any of these, the interviews will be on the Web following Sunday...so head over to www.wusf.usf.edu. 

And there's your update.  Keep checking back for more updates and info on great Tampa Bay area events.