The finalists have been decided and Bern's Steak House is the only Florida restaurant in the running for a 2015 James Beard Award.
Bern's is facing FIG and McCrady's in Charleston, A16 in San Francisco and Spago in Beverly Hills for honors in the Outstanding Wine Program category.
"Two days a week (the wine team) goes over and spends time in the warehouse. It's the Home Depot of wine. There's so much in there that they are constantly discovering things. They have such intimate knowledge of our collection," Bern's public relations director Brooke Palmer told the Tampa Bay Times.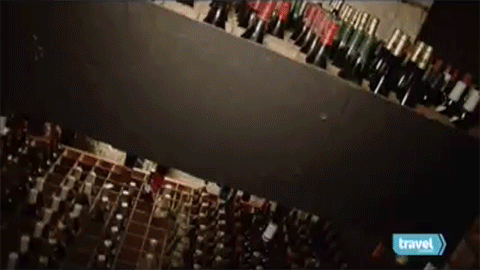 Greg Baker of Fodder and Shine and The Refinery was named as a semifinalist for the Best Chef: South category, but did not make the finalist cut.
This isn't the first time Bern's made it this far in the James Beard award process, in 1992 (the second year for the prestigious culinary award), Bern's won in the Outstanding Wine Service category.
The iconic Tampa steak house was a semifinalist for Outstanding Restaurant in 2014. Bern's was recently named among the "Greatest Steaks of America" in a Travel Channel special.
Click here for the full list of James Beard Foundation award nominees. The winners will be announced at an awards gala at the Lyric Opera of Chicago on May 4.