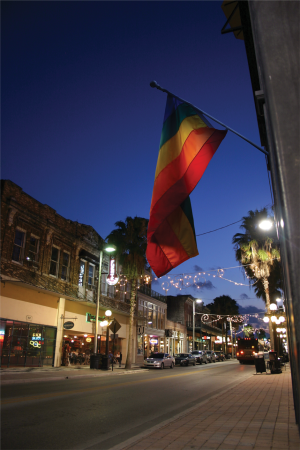 Tampa Bay's first gay pride parade in more than a decade gained an important sponsor this week -- the City of Tampa.
Mayor Bob Buckhorn reversed a 2009 city ban on sponsoring events and agree to let the city contribute to the event set for March 28.
The city will cover $35,000 of city services -- paramedics, police and post-parade clean up. The original cost was $64,000.
Festival organizers have said they have to raise nearly $130,000 in sponsorships to fund the Tampa Pride Parade & Festival. It will be the first pride festival in the city in 15 years.
The festival is the latest in a growing show of support for Tampa Bay's LGBT community.
The region has a growing number of gay-friendly hotels and gay-themed events, such as the Tampa International Gay and Lesbian Film Festival each fall.
Tampa became the first city on the Gulf Coast of Florida to offer register domestic partnerships in 2012. Last year, Hillsborough County added LGBT residents to its own domestic partnership registry. In 2013, the county government lifted its eight-year ban on official recognition of gay pride events.
Tampa's 2015 pride festival will the the second for the broader region. Across the bay, St. Petersburg hosts the states biggest pride parade and festival each summer.
The 2015 Tampa pride festival could also be the first at a time when same-sex marriage is legal in Florida. A federal court has refused to block marriages after Jan. 5. Attorney General Pam Bondi has appealed to the U.S. Supreme Court.