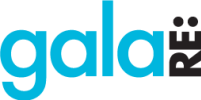 Hi everyone!  Travis back with some info on some great things to do in Tampa Bay...especially if you're a fan of the arts!  The Tampa Museum of Art announced that it will host the first annual galaRE: on Saturday, March 3rd.
This exclusive art and cultural event will showcase the award-winning work that was juror-selected from the Gasparilla Festival of the Arts and provides attendees the opportunity to network with the honored artists and to purchase their work on-site.
Here's a quote from Mark Stenson, the President of the 2012 Raymond James Gasparilla Festival of the Arts - "galaRE: represents a new and exciting chapter in the festival's 42 year history. We will provide the opportunity for our guests to mingle with the artists, juror and festival organizers in an amazing setting, showcasing recognized art.  This will be a great evening that will help define the Tampa art scene."
The VIP reception begins at 7:30 p.m. and the event opens at 8 p.m. Event tickets are $100 for general admission, $175 for VIP admission. And in case you needed some info about the Gasparilla Festival of the Arts, here you go:
The 42nd annual Gasparilla Festival of the Arts, held on March 3rd and 4th in downtown Tampa's Curtis Hixon Waterfront Park, features participating artists competing in a prominent juried show for $74,500 in cash awards, including the $15,000 Raymond James Best of Show Award. Douglas Dreishpoon, Chief curator at the Albright-Knox Art Gallery (Buffalo, NY), has been selected as this year's juror. For more information about galaRE: and to purchase tickets please visit www.GFA-galaRE.com.
And of course keep checking back here for more great Tampa Bay area events!!!  See you soon...