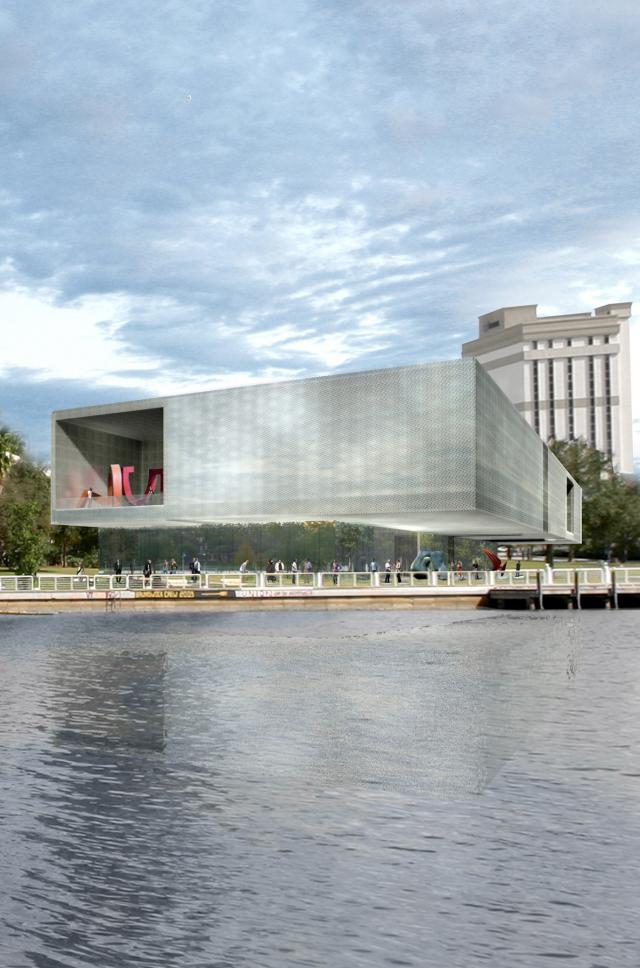 Hey gang...Travis back with some cool Tampa tourism information, coming straight from the Tampa Museum of Art.  Here's the info:
The Tampa Museum of Art announced it has commissioned digital light artist Leo Villareal to design an installation for the façade of the new museum, opening in early February 2010.
The exterior of the new facility features programmable light emitting diodes (LEDs), 45 feet high and 300 feet long, embedded within two-layers of perforated aluminum panels. In daylight, the museum's façade creates a moiré-like pattern, and in darkness Villareal's LED installation will illuminate downtown Tampa.
Titled Sky (Tampa), Villareal's work will premiere on Thursday February 4th as part of the museum's gala grand opening.  It will remain on view every evening as part of the museum's permanent collection.
 
Villareal will create the work in situ over the next two months. The museum will organize a temporary exhibition of Leo's works for summer/fall 2010 to provide a context for its visitors to experience the range of his creations. 
ABOUT THE LED LIGHTING CONSTRUCTION
* 144 four-foot RGB LED lights on the Southside of the museum
* 28 Inablers (controllers of the LEDs) prewired on all four sides of the museum for future addition of LEDs
*  Programmable Control Center on site
*  Energy-efficient lighting system
*  Designed through APG Electric in Clearwater, FL
 
And in case you don't know much about the museum, here you go:
The new Tampa Museum of Art is under construction in downtown Tampa's Curtis Hixon Waterfront Park. Its spectacular 66,000-square-foot Cornelia Corbett Center building is scheduled to open on February 6, 2010. The museum will provide the region with a variety of world-class traveling exhibitions, a growing collection of contemporary and classical art, expanded educational programs and access to scenic outdoor events along Tampa's Riverwalk. The museum's interim facility is located at 2306 N. Howard Avenue in Tampa. The new museum is located at 120 Gasparilla Plaza in Tampa.
But for more info on the museum and the grand opening, just Visit www.tampamuseum.org.  And as always, keep checking back here for more Tampa tourism updates, and information on great things to do in Tampa Bay and awesome Tampa Bay area events.