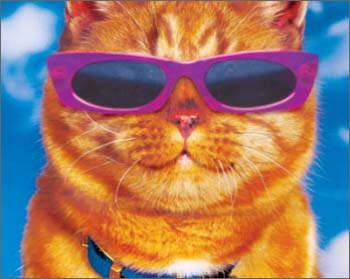 Our very own city of Tampa Bay was recently named the best city in the United States for felines! CATalyst, a Kansas City-based coalition of veterinarians, cat loving academics, non-profits and industries as well as animal welfare organizations, conducted a survey of the nation's larger metropolitan areas and found that Tampa Bay topped the list for feline-friendliness.
Some factors of the survey included how many cats are in the community, the number of veterinarians and how many of those vets are feline specialists. The number of emergency veterinarian hospitals and number of feline behaviorists (cat psychologists), as well as the number of American Animal Hospital Association-accredited clinics and cat shows were also considered.
Tampa Bay beat out Phoenix, San Francisco, Portland, Denver, Boston, Seattle, San Diego, Atlanta and Minneapolis for the top position on the cat-conscious list.
Just one more reason why Tampa Bay is the BEST city to visit, meet and live! Keep checking back for more tid-bits on the Bay area.