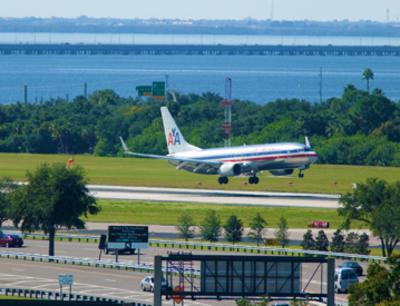 Our friends at Tampa International Airport reported last week that they served 1.97 million flyers in March alone, a new record that breaks the old one set back in 2008.
It has been a busy time for TIA.
Last Friday marked the 45th anniversary of the current terminal, which included the world's first automated airport people mover (which is still going strong). That people-mover will get a new addition next year when the airport's $1 billion expansion wraps up and SkyConnect, begins carrying travelers to and from the expanded (and relocated) rental car plaza.
With new connections to Dallas, Seattle and Frankfurt, Germany, is it any wonder TIA is booming?
All those travelers are helping to get the word out that Tampa International is one of the best airports in the world.
How much do travelers love TIA? Let us count the ways:
The nation's top airport for food and beverage.
The nation's quickest TSA check-in (11.4 minutes, on average), according to Conde Nast Traveler.
And don't forget:
The nation's most comfortable airport for sleeping.