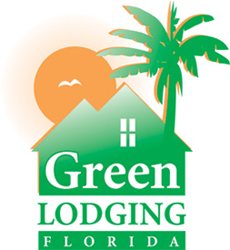 Tampa Bay's hotels are in GREEN-mode. More than 35 Tampa Bay hotels have been awarded with the
Green Lodging
Program designation by the Florida Department of Environmental Protection (DEP), and there are many more in the pipeline. From Downtown to the WestShore District, to the North and East regions, there is a significant representation from all Tampa Bay hotels that have made a conscious effort to help the environment. In order to receive the
Green Lodging
designation, a hotel must meet environmentally-friendly guidelines by increasing recycling programs, energy efficiency, water conservation, clean-air practices and waste reduction.
Congratulations to all of the Tampa Bay hotel properties that have worked hard to received this award, and to the many more who are in the process of getting approved. It just shows that the environment is important to everyone in Tampa's hospitality industry. 
Thanks for stopping by and keep checking back for more important Tampa Bay meetings info!