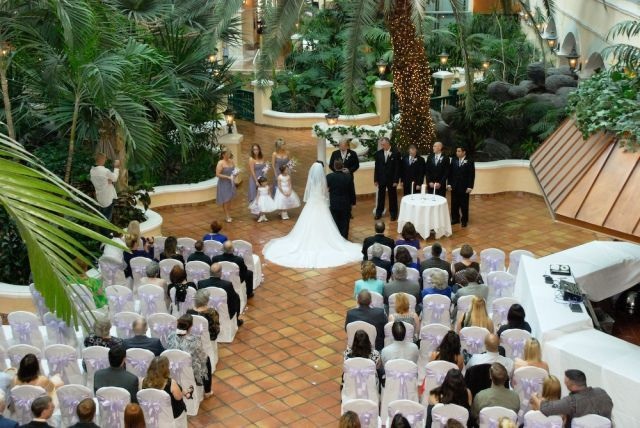 It's true I tell you!  Hey everyone!  Travis here with an update from one of the most phenomenal Tampa Bay hotels out there!  The Sheraton Suites Tampa Airport Westshore is going to give one couple $5,000 off their dream wedding!!!  Here are the details:
It is supposed to be the happiest and most lavish day of a bride's life, but with the average American wedding costing $20,000, the current economic downturn has many couples scaling back their wedding plans. 
The newly renovated Sheraton Suites Tampa Airport Westshore will change one bride's luck, by offering brides-to-be the chance to win $5,000 off the cost of their dream wedding at the Sheraton.
Having just completed a multimillion-dollar renovation, the transformed all-suites hotel has unveiled a whole new look for weddings.  The Sheraton's eight-story atrium offers brides the ultimate location for the perfect "outdoor" wedding indoors. 
The all-suites property boasts unique features including:
The largest tropical atrium in the area; a fantasyland creating a sense of drama, intimacy and romance
A luxury ballroom, providing the perfect setting for the wedding reception
More than 12,000 square feet of flexible meeting space, catering for the most extravagant weddings
Upscale St. James Restaurant & Lounge, offering customized cuisine
261 Two-Room Suites, offering new and modern furniture, custom designed sweet sleeper bed, (2) 32" HD flat panel televisions.
The Sheraton offers a variety of wedding packages to suit all tastes and styles.  For a chance of winning this exclusive prize, brides-to-be need to contract their wedding at the Sheraton by February 14, 2010. 
The winner will be announced on Valentine's Weekend. For information about this exclusive prize contact Cat Jepsen, Director of Catering at 813-357-6135.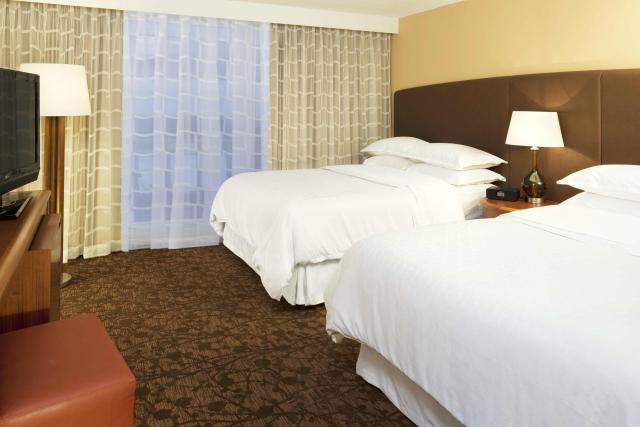 In case you didn't know, here's a little bit about the Sheraton Suites Tampa Airport Westshore:
Located at 4400 West Cypress Street, in Tampa's upscale Westshore business district, a significant locale for both business and leisure, the Sheraton Suites Tampa Airport Westshore is surrounded by more than 11 million square feet of office space.
The hotel's 261 suites overlook a lushly landscaped tropical atrium, where guests may enjoy a meal at the hotel's full-service restaurant, St. James Grill or visit other amenities including a state-of-the-art fitness center or indoor pool.  Each luxurious and spacious two-room suite has a private oversized bedroom, a separate living area and kitchenette. The hotel's 12,000 square feet of completely renovated meeting space can be tailored to groups' needs.  For more information or reservations call (813) 873-8675, or visit www.SheratonTampaAirport.com.
If you enter, good luck!!!!!!!  I just went through a wedding, so I know how stressful it can be! 
Until next time, keep checking back for more great updates, as well as info about great things to do in Tampa Bay, and awesome Tampa Bay area events.