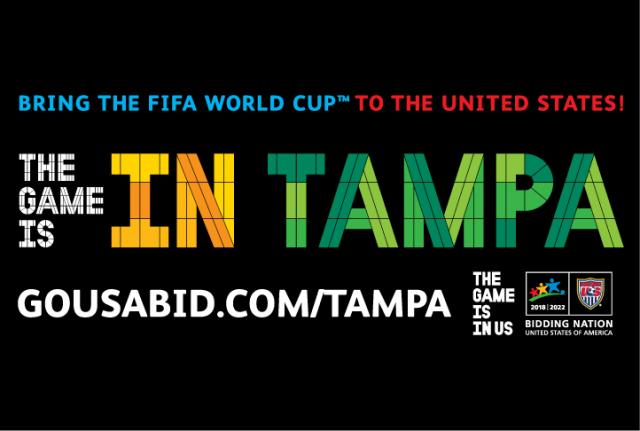 Hey everyone! Travis here with some REALLY cool news about some Tampa Bay Entertainment that we'll all benefit from.  The USA Bid Committee announced today that Tampa Bay will be included in its Bid Book to host the 2018/2022 FIFA World Cup™. 
"What does that mean" you ask...that means we are one step closer to bringing the World Cup to Tampa Bay for the first time in history!!!!!
Along with Tampa Bay, 17 other cities throughout the United States will be included in the USA Bid Book, which will be submitted to FIFA on May 14, 2010. 
It doesn't get much cooler than this...and the entire Tampa Bay community is to thank...so THANK YOU!!!!!
But, community support is still vital, so log on to www.GoUSABid.com/TampaBay and join the movement to bring this prestigious event to Tampa Bay and to the United States. 
Thanks again everyone.  See you back here soon for updates about great things to do in Tampa Bay and awesome Tampa Bay area events.  Plus...more updates as they come in about the World Cup.