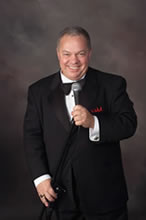 Ok everyone, Travis back with some really great Tampa Bay Entertainment options for you.  Tampa Bay's "Frank Sinatra" will be singing with the 85 pc Dunedin Symphony Orchestra on Friday March 18 and Sunday March 20! 
I'm telling you, this is going to be a great show!!!!!
The concert will be at the Dunedin Community Center both days.  Times are: Friday is at 8 pm and Sunday is at 3pm. 
Here's the best part - tckets are FREE!  That's right, I said FREE!  But seating is first come first served, so make your plans to get there early!  Just so you know, they'll seat about 1000 people at the venue. 
If you make it out there, have a great time!!!  And we'll see you back here for more great things to do in Tampa Bay and other Tampa Bay area events.