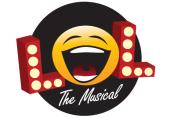 Hello everyone, are you looking for a fun activity for the whole family? If so, Alex here with a great idea for you!
Go see the youth created musical, LOL, July 14 and July 15, at 7p.m. in the TECO Theater at the Straz Center for the Performing Arts.
Tampa Bay area youth are creating their own musical production, based on the acronym LOL, during a Patel Conservatory summer theater experience, June 20 through July 15. Director/actor/stand-up comedian Rob Nash, of Austin, Texas, will direct LOL: The Musical.
Youth has been given the title for their production - LOL: The Musical – and they are working on creating the show from beginning to end with guidance from facilitators.
This new camp, running 6 to 9 p.m., Monday through Thursday for the four week period, is an intensive opportunity to explore writing, performance and everything in-between in the production process. The time frame was chosen to allow teenagers and young adults time for daytime work, classes and other summer activities.

Performances will be held Thursday, July 14 and Friday, July 15, at 7 p.m. in the TECO Theater at the Straz Center for the Performing Arts.

Regularly priced tickets start at $8 and may be purchased by calling 813.229.STAR (7827) or 800.955.1045 outside Tampa Bay, in person at the Straz Center Ticket Office or online at www.strazcenter.org.

If you are interested in getting your children involved in a great camp this summer, check out some of the Straz Center for the Performing Arts, the Patel Conservatory camps and classes for children and adults of all experience levels in all kinds of dance, music and theater.

For camp registration and more information about the Patel Conservatory call 813.222.1002 or visit www.patelconservatory.org.


I hope you are enjoying your summer so far! Check back with us often for more information on  Things To Do In Tampa Bay!