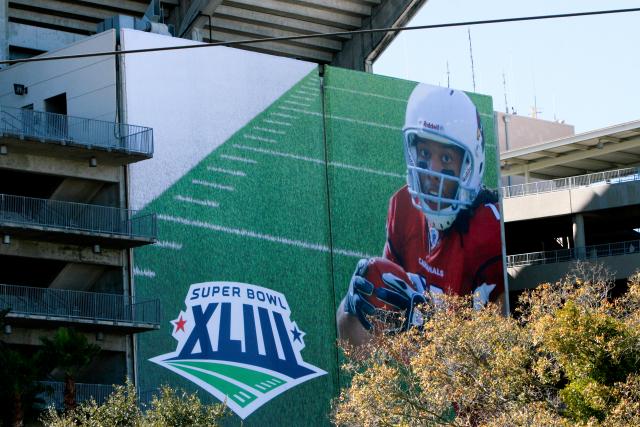 Hey everyone!  Travis here with some cool Tampa Bay sports news!  I'm sure everyone remembers this past February when we held the Super Bowl in Tampa Bay. 

Well, SportsTravel magazine announced the winners of the 2009 SportsTravel Awards at their TEAMS 2009 Conference & Expo (this is a really cool event that was held Oct. 13-17 in New Orleans). 

Super Bowl XLIII has received the award for Best Professional Single-Sport Event! 

The SportsTravel Award winners were nominated and voted upon by readers of SportsTravel magazine.  The ballot included nominees at the amateur, collegiate and professional levels in three categories each, and to be eligible, events had to occur between July 1, 2008 and June 30, 2009. 

Criteria for nomination and voting included: superior organization of and attendance at the event; the event provided a superior experience for competitors and/or spectators; and the event's host city or venue served to enhance the event. 

Here's some info about TEAMS for you, in case you were interested:
Travel, Events And Management in Sports (TEAMS) is the world's largest gathering of event organizers and travel planners from the sports industry.  The TEAMS Conference & Expo is organized by Schneider Publishing, the Los Angeles-based company that publishes SportsTravel and Association News magazines.

And, earlier this year, TEAMS was named one of the 50 fastest-growing trade shows across all categories by Tradeshow Week magazine for the fifth time.  

and there you have it...I hope everyone keeps checking back for more Tampa Bay sports news and info, as well as info about great things to do in Tampa Bay!