Hello there football fans! I am back with yet another
Tampa Bay Storm Football
update, and this time, I got something cool to give away!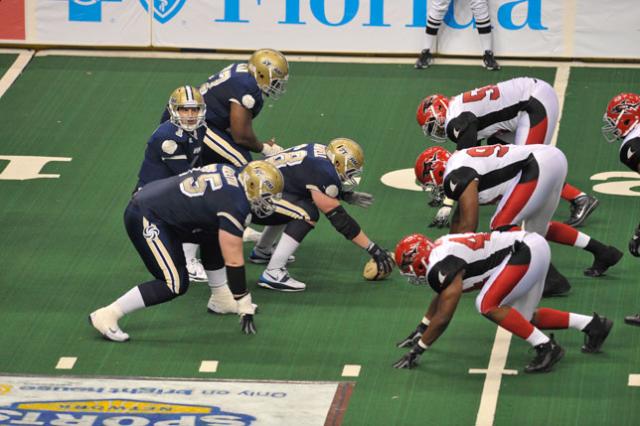 Next Saturday night marks the end of the regular season for your Tampa Bay Storm, as they look to take don our in-state/I4 corridor rival the Orlando Predators! As always, your boy Jerm is going to hook someone up for what I am sure will be a hard fought victory for the Storm Crew!
I have two pairs of tickets to giveaway tomorrow so I suggest you had better be paying attention tomorrow around 1pm as I will have some Storm related trivia questions for you if you want to win those tickets!
The trivia format will be the same as always with the first ten people being entered into the drawing, and I will pick two winners!
That's all i got for now, but stay tuned for tomorrow and in the mean time enjoy the video below with some highlights from the most recent game!
Check back soon for Tampa Bay Sports updates and more fun things to do in Tampa Bay!