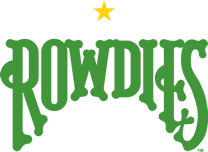 Hey guys! Kristin here to tell you about an awesome Tampa Bay Sports event going on in the bay area! Come out and kick off the third season of the Tampa Bay Rowdies! Single- game tickets will be going on sale for the 2012 season Today, March 5!
If you are looking for a family friendly atmosphere, the Rowdies games are where you need to be! It is affordable fun with tickets starting as low as $10.
Al Lang Stadium in St. Petersburg will be hosting all 14 regular season home games. Twelve of the 14 home games will be held on weekends or holidays, 10 of which will be on Saturday nights.
Featured games will include the home opener on Saturday, April 14 at 7:30 p.m. and the annual Fourth of July Extravaganza, on Wednesday July 4 at 7:30 p.m. against the Ft. Lauderdale Strikers.  
Purchasing tickets online is quick and easy on the team's official website www.rowdiessoccer.com, or you can always stop in the main office at 4904 Eisenhower Blvd., Suite 130, in Tampa. Local spots partnering with the Rowdies will be selling tickets as well; Crowley's downtown St. Petersburg, The Soccer Shop of Tampa Bay. As always purchasing your tickets at Al Lang Stadium Box Office is another option.
For any additional ticket information visit www.rowdiessoccer.com or call 813-287-1539.   
Go Rowdies!