For those keeping score, Tampa Bay has gotten a lot of attention lately, earning its position among the most popular cities in the US. This dynamic community continues to grow its reputation as Florida's most diverse destination, with a mix of experience hard to find elsewhere. Whether it is a simple stroll on the Tampa Riverwalk, a heart-pumping ride on a rollercoaster, or filling your cravings with one of our many gourmet eateries, you'll discover the just what you seek in Tampa Bay. Treasure awaits.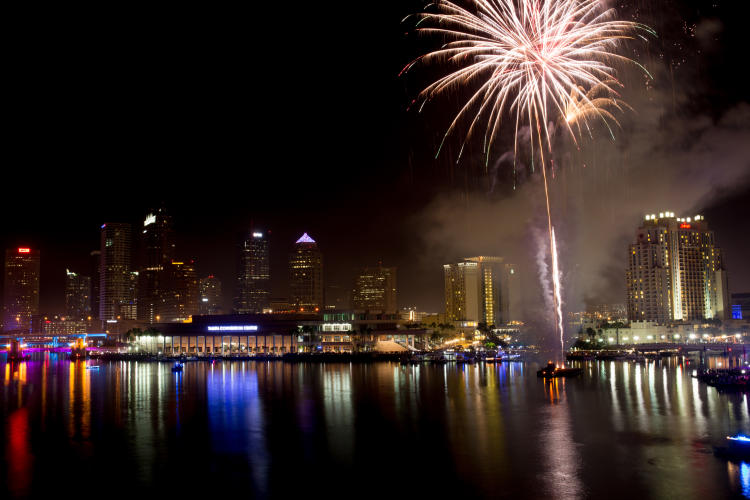 Place to be for New Year's Eve
Expedia puts Tampa Bay Number 5 in its the top 10 most in-demand cities to visit for New Year's Eve festivities. So kick off your winter boots, leave that heavy coat at home and ring 2018 in Tampa Bay.
From the article: "Tampa is rich in culture and coastal beauty, so when you aren't attending a party or tailgating at the Outback Bowl, take some time and relax in the Florida sunshine with easygoing Tampa activities."
Super Cool
There are cool cities, then there are Super Cool cities. Tampa Bay is the hottest spot on Expedia's list of "21 Super Cool US Cities, Ranked." What earns Tampa Bay its slot amid the country's trend-setting destinations? We'll let Expedia speak for themselves:
From the article: "What makes Tampa so unique is all the various attractions and activities there is to offer. It could be the simplest night at Ciro's Speakeasy and Supper Club, to the most packed fun filled day at the annual Gasparilla parade. There is a little something for everyone in this town to enjoy."
Theme Park Holiday
Busch Gardens® Tampa Bay, our hometown theme park, features miles of thrill rides, close-up animal encounters, exciting shows and fantastic food. As US News & World Report knows, it's also one of America's Top 14 Theme Parks for the Holidays! New this year, the Three Kings Celebration runs from January 1-6, marking an important holiday for visitors from Latin America.
From the article: "Celebrate the holiday season at Tampa's Busch Gardens, where there will be over 8 million lights, hundreds of Christmas trees and holiday decoration as far as the eye can see. With spectacular shows and fun filled rides Busch Gardens can make all your Christmas wishes come true with just one trip."
Destination Steak House
Step inside Bern's Steak House and you're  enveloped in luscious luxury. Southern Living magazine's honoree houses to the world's largest private wine collection. The James Beard Foundation has honored Bern's for its outstanding wine program. 
From the article: "Bern's Steak House makes the list for one of the best steak houses in the US. Opened in 1956, this destination features dry-aged steaks, a huge wine list & amazing desert room. This restaurant is something that everyone needs to check off their bucket list."

Rivalry with a Bite
Garden & Gun wants you to vote on who has the best Cuban sandwich. We know the answer -- we invented the Cuban sandwich, after all!  For 130 years, Tampa Bay has relished the sandwich it created to feed hungry cigar rollers in the factories of Ybor City. The mix of ingredients drew from Ybor City's blend of Cuban, Spanish, German, Jewish, and Italian cultures. How do you know is an authentic Tampa Bay Cuban? Simple: mustard and salami. Accept no imitations.
From the article: "If you want to try the best Cuban Sandwich, your best bet would be to make a trip to Tampa, Florida. The cigar capital of the world is home to this product of the best Cuban sandwich, but many competitors may think otherwise. It is something you will have to try for yourself and it will not disappoint."
Quirky (in a good way)
Wild chickens. An annual pirate invasion. The world's longest sidewalk. Tampa Bay has a lot of odd things that set it apart from other destinations in Travel + Leisure's recent ranking. To be honest, quirky is just normal for us. This is Florida, after all.
From the article: "Tampa coming in at number 11 in the top 20 quirkiest cities is easily because of one of the best days of the year-Gasparilla. Gasparilla season is packed with festivals and one large pirate invasion parade that takes over the city of Tampa and shuts down our Bayshore Boulevard. Another quirky but colorful spot to hit in Tampa is Ybor city, where the true culture and history shines through."
Hippest Under 30
The hip, urban heart of Florida's Gulf coast is catching on with young entrepreneurs and the dynamic generation known as Millennials. We're Florida's hub for craft beer, home to a vibrant LGBTQ community, a business culture that rewards risk-takers and entrepreneurs. With more than 130 years of Cuban history, we have the best coffee this side of Seattle. What's not to love?
From the article: "Tampa, Florida is located right at the heart of the gulf coast making it one of the most unique and fun destinations to visit. This dynamic town is filled with culture especially coming from our very own Ybor city, Tampa's Latin Quarter where it is better known for their cigar factories that have been around for years and Cuban, Spanish, and Italian-inspired restaurants." 
Least Expensive
Go Banking Rates puts it simply enough: You can tvisit Tampa Bay without breaking the bank. 
From the article: "Tampa ranks as one of the least expensive travel spots this year making it fun and affordable for anyone to enjoy. Tampa offers discounts on multiple attractions through CityPass allowing families to enjoy Tampa without breaking the bank."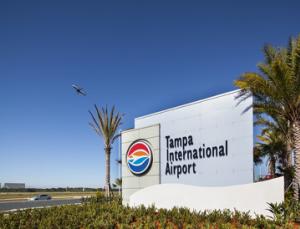 Snooze-worthy Airport
(trust us, that's a compliment)
We can all agree that no one wants to sleep at the airport. But the folks at Sleeping In Airports know that sometimes stuff happens -- like white stuff. Up north. In January. When it does, you want to be at Tampa International Airport. Frankly, you ought to travel through TPA any time you have the chance.
From the article: "Year after year, travellers are delighted at just how easy it is to navigate Tampa International Airport. The hub-and-spoke design of the terminals and the plethora of signs make it convenient and easy to get from parking to your gate. Of course, it's not just airport layout that facilitates travel. Voters also remarked on how friendly and helpful the staff were - with a special nod to the airport police force. Couple this logical layout with free Wi-FI, a good range of restaurants, and loads of power outlets, and you've got yourself the third best airport in North America."