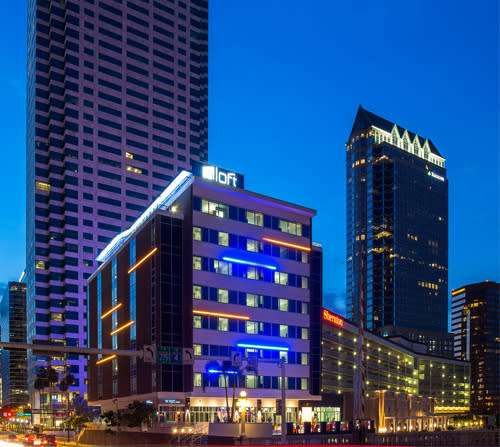 Tampa Bay is up four spots in the latest ranking of meeting destinations compiled by Cvent, a leading event-management company.
Cvent's 2015 Top 50 U.S. Meetings Destinations places Tampa Bay at No. 26, above three of its national competitors -- Fort Lauderdale, Baltimore and Long Beach, Calif. Tampa Bay is one notch below Charlotte, N.C., another of its competitors nationally.
"This change shows the growing strength of our brand and of our reputation as a meeting destination," said Santiago Corrada, president and CEO of Visit Tampa Bay, which markets Tampa and Hillsborough County as a destination for conventions as well as for business and vacation travel.
In recent years, Tampa Bay has hosted several major national and international events, including the 2009 Super Bowl, the 2012 Republican National Convention and the 2014 Indian International Film Academy awards program. In addition, Tampa Bay regularly hosts major military and social organizations, including the yearly Special Operations Force Industry Conference.
According to Cvent, the heart of the Tampa Bay region -- Hillsborough County -- has 18,900 rentable hotel rooms, just under the total for Charlotte. That total includes three hotels celebrating their 1-year anniversaries in 2015 -- the Aloft Tampa Downtown, Le Meridien Tampa and the Epicurean.
Tampa Bay could pull event with Charlotte in the next few years as hundreds of new hotel rooms -- including a proposed 400-room convention hotel in downtown -- come on line. Developers are already planning new hotels in Ybor City and near Tampa International Airport. Others could be on the horizon for the area near Busch Gardens Tampa and the Florida State Fairgrounds.