So I was in attendance last night for the home opern game last night where the Rays took on the Yankees. Please don't get confused either when I say "game," because it was anything but as the Rays ran rampant over the Yankees by a scoreline of 15-5!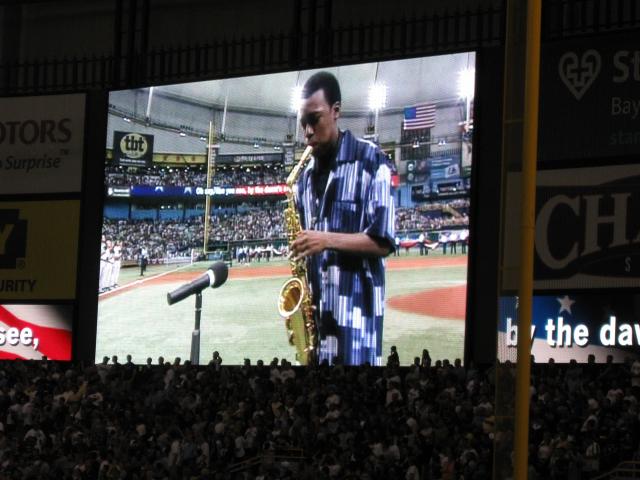 It was an amazing night as the Rays came out to a packed house to open the season against a top American League foe, as well as celebrate the previous seasons success.Tampa Bay Rays baseball was in full effect as the occasion was so big, world renowned ring announcer Michael Buffer came into town to usher the AL Champs onto the field. Local jazz sensation BK Jackson was on hand to play the national anthem, and let me be the first to tell you that the kid and his Saxophone are truly electric as it was a perfect way to kickoff the festivities!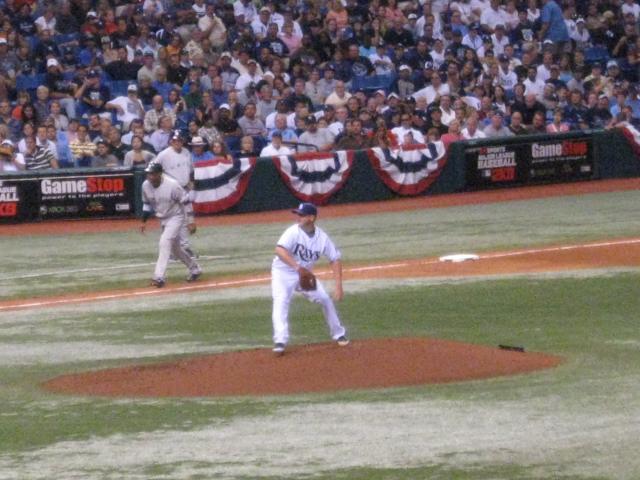 The Rays started off the night by walking over as a team and with the help of the crowd of over 36,000 Rays fans at Tropicana Field last night. Believe me when I tell you it was truly amazing! I got pics and video for ya, so if you want to see the pics, then just check out the slide show at the top of this blog, and if you want to see some video, check out our
Facebook Fan Page
.
For a complete
re-cap of the game
, visit the
Rays website
, and tune in tonight as the Rays take on the Yanks again in game two!
Stay tuned for more Tampa Bay area events and things to do in Tampa Bay!
p.s.
click here
to see more pics!