Hi Tampa Bay, Alex here to let you know that the Tampa Bay Pro-Am has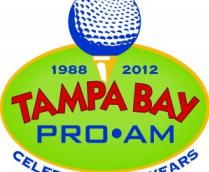 selected the Homeless Emergency Project (HEP) as its first charity beneficiary for the April 2012 Tournament 

The Homeless Emergency Project's mission has been to provide homeless and very low income individuals and families with housing, food, clothing and support services necessary to obtain self-sufficiency and improved quality of life.

**The second charity will be announced at a later date.** 
 
The 2012 Tampa Bay Pro-Am, hosted by the Tampa Bay Lightning, will take place on April 9-15 at TPC Tampa Bay in Lutz, FL.  Tickets are available for purchase by calling the tournament office at 813-265-4653 or visiting www.tampabayproam.com.
 
Check back with us often for more information on the 2012 Tampa Bay Pro-Am and for more information on Tampa Bay Sports.

Have a wonderful evening!