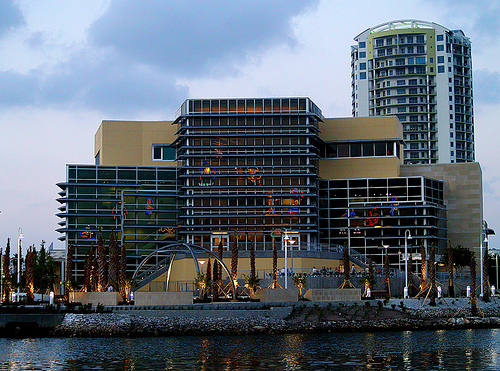 Hey everyone!  Travis back with some great Tampa Bay Entertainment for you to take part in!  This is part of the Tampa Bay History Center's Florida Conversations Lecture Series! 
The Tampa Bay History Center is welcoming former Florida Lt. Governor, Buddy MacKay, on Wednesday, Nov. 17 at 6:30 p.m. Tampa Mayor Pam Iorio will introduce MacKay, who will discuss his recently-published autobiography, How Florida Happened: The Political Education of Buddy MacKay.
How Florida Happened, MacKay's first book, chronicles his time as an officeholder in the Florida Legislature, the United States Congress, and in Florida's executive branch. His keen eye for the ironies and absurdities of politics as well as his brutal honesty come through in this memoir. 
All this means you really want to hear him speak and read this book! 
Buddy MacKay was born in 1933 in Ocala. He was elected to the Florida House of Representatives in 1968, where he served for nearly a decade and won a number of awards as most effective legislator. From 1983 to1989, he served three terms in the United States House of Representatives.
MacKay received the Democratic nomination for the United States Senate in 1988, only to lose to his Republication opponent by less than one percentage point. He convinced his political ally and friend Lawton Chiles to run for governor in 1990 and served as Chiles' Lt. Governor for eight years.
MacKay will recount his three decades of public life in Florida, a time which saw Florida grow from semi-rural to a mega-state, where political dominance shifted from the left to the right.
In case you didn't know, Florida Conversations is FREE and open to the public. Public parking is available at the Channelside garage and other city-owned lots. For more information, just visit www.tampabayhistorycenter.org.
And of course, keep checking back here for more great things to do in Tampa Bay and other Tampa Bay area events.