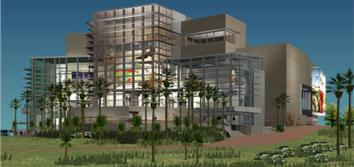 Hey everyone...here's a different kind of Tampa Bay entertainment that I know some of your are going to be interested in!  It's not the typical things to do in Tampa Bay info that we normally bring you, but hey, do we really have a normal post around here? 

Join the conversation! Led by top scholars, writers, and artists, Florida Conversations are informal talks that explore everything from history, art, and architecture to politics, archeology, and literature.

On March 15 from 3-4:30PM, The Tampa Bay History Center 2009 Florida Conversations Lecture Series continues with a lecture by acclaimed journalist and author Cynthia Barnett, Florida and the Vanishing Water of the Eastern U.S.

Programs are free and open to the public. Seating is limited; reservations required. To RSVP call 813.228.0097.  This awesome program is underwritten by the Tampa Bay History Center Endowment Fund at USF with media sponsorship from The Tampa Tribune. The series is co-sponsored by the USF Libraries Florida Studies Center and the Tampa Bay History Center. All events take place at the new Tampa Bay History Center facility, just south of the St. Pete Times Forum, between the Forum and Channelside.

Like I said, I know some of you are chomping at the bit to participate in this series, so RSVP and come back to let us know how it was!  I've not been to one of the lecture series yet, but I've been to the new History Center a couple of times, and this is one cool place. 

Head over to www.TampaBayHistoryCenter.org to get more detail about the Center, as well as more info about the lecture series. 

And, keep checking back here as we bring you the best things to do in Tampa Bay!  Until next time, brush up on your history, and get outside to enjoy this amazing Tampa Bay weather!  If you can't tell, I'm extremely happy Summer is almost here.