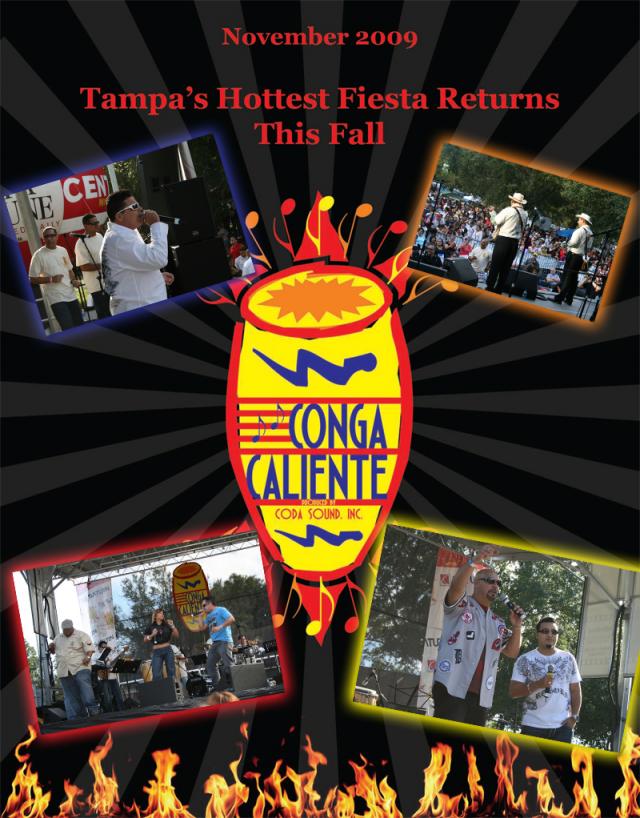 hey everyone!  Travis back with information about some great Tampa Bay entertainment.  Next weekend, Nov. 1, everyone needs to head out to Al Lopez Park for the annual Conga Caliente! 

this is an annual event promoting Hispanic diversity and culture in Tampa Bay. Oh, and by the way, they have an average attendance of somewhere around 40,000 people!!!!!

Past entertainment provided by national artists, such as, Marlon Fernandez, Anthony Cruz, Ommy Cardona and more.

Scheduled entertainment for this year's event includes: Tito Rojas, Maggie Carles, Rey Ruiz, Dayve Stewart, Raton y Chocolate and others. 

There'll be a Youth Area, typical Hispanic food, domino tournament and a full day of fun for the family.

In case I haven't mentioned it...it's FREE to attend, and parking is FREE too!  So, it's a free day with some awesome Tampa Bay entertainment. 

So, put it on the calendar and get ready to heat things up in Tampa Bay!  Head over to www.congacaliente.com to get more details, including photos and more. 

Keep checking back for more updates about this and other Tampa Bay area events, as well as great things to do in Tampa Bay!