Tampa Bay & Company, along with industry partners,
Tampa Convention Center
&
Embassy Suites Downtown Tampa
, are in Washington DC to attend the Destination Marketing Association International [DMAI] Destination Showcase Conference & Expos.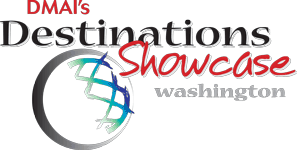 This year marks the 25th Anniversary of Destinations Showcase Washington and is the largest one-day event in North America which exclusively brings Convention & Visitor Bureaus - conference, convention, and trade show professionals together with exhibiting meeting destinations from the United States and beyond.
Throughout the week, Team Tampa has promoted the Tampa Bay area as a premier meetings destination and attended a variety of educational sessions, general sessions and networking opportunities with new planners, potential customers, as well as existing customers. 
To learn more about Destinations Showcase, visit
www.destinationsshowcase.com
That's all for now, but be sure to stay tuned in for more updates from the Tampa Bay
Convention Sales Team!
Until then … Think Tampa, and stay tuned in for more insight on Tampa Bay meetings!