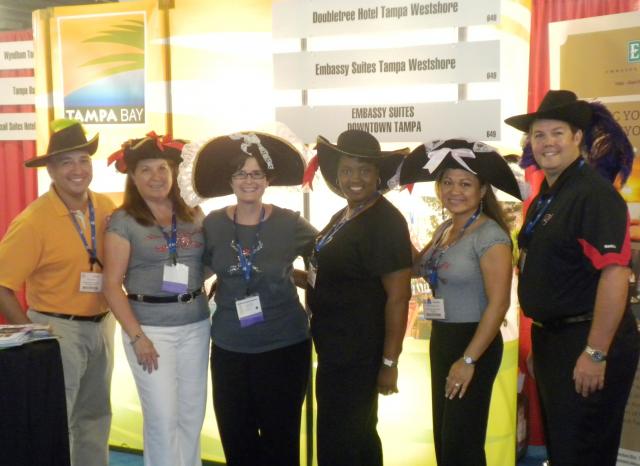 Tampa Bay & Company National Sales Manager Dori Laack, along with Tourism Industry partners, recently returned from the Society of Government Meeting Planners' (SGMP) 29th National Education Conference in Norfolk, Va.

Participating partners included the Mainsail Suites and Conference Center; Doubletree Hotel Westshore; Embassy Suites Westshore, Wyndham Westshore Hotel; and Embassy Suites Tampa Downtown-Convention Center.

The conference took place from June 6-11 and allowed the team to meet new government meeting planners, strengthen existing relationships and network with meeting planners who work with government entities.  The team had a very successful trip and was able to market Tampa as a government-friendly city to the more than 260 government meeting planners in attendance. 

In addition to the many new connections that Team Tampa Bay made throughout the trip, Dori Laack participated in a two-day Government Protocol Certificate Program, which is a course designed to deliver a stronger awareness of operational protocol practices for the government meeting professional through specialized training with an emphasis on business etiquette, official government precedence and its application to official events, hosting VIPs, Flag Protocol and working with the US Military. 

Way to go Team Tampa Bay !!

Well, that's all for now but come back for more convention and Tampa Bay meetings news and updates & until the next time ... Think Tampa!