So how cool is this? Apparently The Super Bowl in Tampa Bay this past weekend was the most watched game in history! Oh yeah, and to better that, apparently it was the most viewed tv program in history!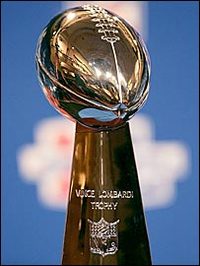 Super Bowl XLIII is now the most viewed television program in U.S. history garnering a total audience of 151.6 million viewers, according to official national ratings data released today by Nielsen Media Research. And you know if it comes from those guys then it must be true! I knew we were a bunch of overachievers down here, but this confirms it.
The folks over at NBC sure do know how to put on a Super Bowl, as they now own two of the top three and three of the top five most watched Super Bowls of all-time, with Super Bowl XXX third on the list with 94.1 million viewers and Super Bowl XXVII fifth with 91.0 million viewers.
Sounds a bit far fetched? Well to steal a line from the great Levar Burton, "You Don't Have to Take My Word For It"...
Click here
to read more.
Just goes to show you that the Tampa Bay Sports scene is alive and kicking here in the Bay Area!!!