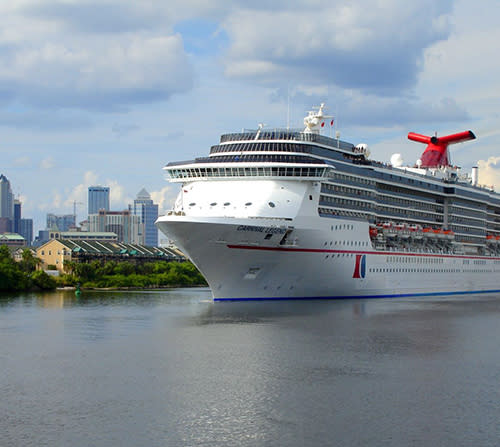 Tampa Bay racks up yet another honor, this time from Porthole Cruise Magazine, the leading magazine of the cruise industry.
Editor-in-chief Bill Panoff wrote the other day to let us know that his magazine has given Tampa Bay the 2015 Editor-in-Chief Award for Best-Kept Secret Port.
The award will be announced in February's edition of the magazine, which hits newsstands Jan. 14. You can get an early peek at Porthole.com.
"I take this chance to honor those in the cruise and travel industry who I believe have gone above and beyond in terms of service, quality, and excellence," Panoff wrote in his email."On behalf of all of us at Porthole Cruise Magazine, congratulations on a job well done!"
After years of being the home port for four major cruise lines -- Carnival, Norwegian, Royal Caribbean and Holland America -- Tampa Bay is now a port of call for AIDA, a German cruise line operating out of Miami.
The cruise ship AIDA Vita made its first day-long stopover last month, and its 1,200 passengers took over Tampa Bay from the beaches in Pinellas County to Busch Gardens to downtown Tampa.
AIDA returns Jan. 7 on its way to New Orleans, Cozumel and Key West. Other return dates are Jan. 28, Feb. 18, March 11 and April 1.