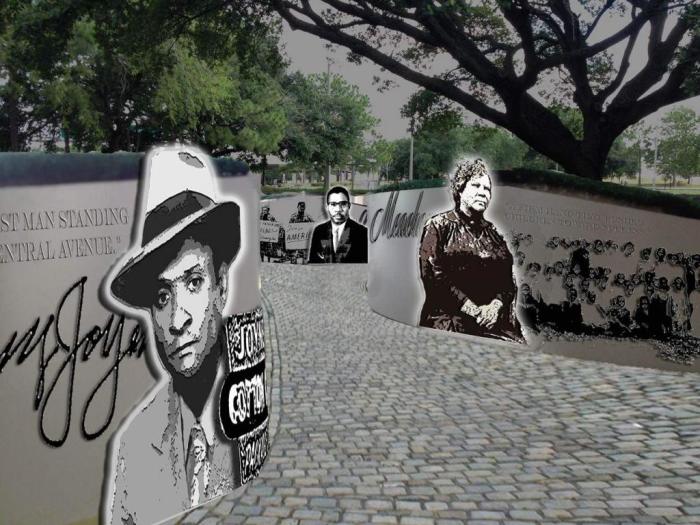 Did you know that R&B legend Ray Charles got his start in Tampa Bay? Or that Martin Luther King Jr. visited Tampa Bay in 1961 as he rose to lead the Civil Rights Movement?
Tampa Bay's African American history, once centered in Central Avenue on the northwest corner of downtown, was largely erased decades ago by Urban Renewal and the construction of I-275.
Community leaders began the process of acknowledging the deep roots of Tampa Bay's black residents this morning when they broke ground for the redevelopment of Perry Harvey Sr. Park.
The park sits where Central Boulevard once formed the core of the black business and social scene in the first half of the 20th Century.
When it reopens -- in time for the 2016 Tampa Bay Black Heritage Festival, if all goes as planned -- the park will encapsulate the role black leaders like its namesake (a leader of the local longshoremen's union and music promoter) had on the community. It will include a section about Tampa Bay's role in the Chitlin' Circuit -- the chain of black music and comedy venues across the Southeast and Midwest.
The park sits amid other monuments to Tampa Bay's black history, including St. Paul's AME Church, now preserved as a community center, and the former boarding house known as Jackson House.