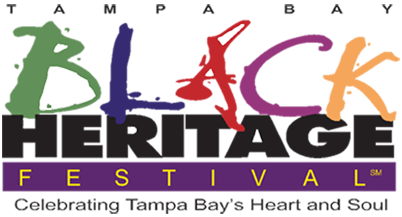 Hi everyone!  The Tampa Bay Black Heritage Festival has long been in the center of Arts and Culture in Tampa Bay.  Well, in 2010 they are celebrating their 10th Anniversary! 
Here's the news we just received:
The Tampa Bay Black Heritage Festival embarks on its 10th Anniversary January 14 – 23, 2010 with a collage of events, fresh new faces to leadership, and a brand new website to commemorate the occasion. Inspired by the Festival's Legacy, the new Board of Directors' round table sessions sought to further define the Heritage of the community and of the Heritage Festival.
The Heritage Festival's new Board of Directors is led by Ms. Ruby Jackson, Festival Chairman & Events Coordinator, and Mr. William Sanders, Festival Chairman & Entertainment Coordinator. Ms. Jackson has served the Festival for over three years and has been an active board member as well as leading committees. Her organizational expertise brings a new strength to the Heritage Festival.
Involved with the Heritage Festival since its creation, Mr. Sanders has served on the board of directors, has led committees, and has been instrumental in bringing a gospel element to the Heritage Street Festival. The combined expertise of the new board members brings a diverse experience to the Festival's leadership.
The Heritage Festival has a brand new website that captures the essence of the ten-day event. The new website features direct connections with the Heritage Festival's Board, an all-access pass to media updates, and awareness of what the Heritage Festival is doing throughout the community.
The Tampa Bay Black Heritage Festival is a ten-day event that features cultural enrichment activities including local and national speakers, musicians, poets, artists, and craftsmen. The Tampa Bay Black Heritage Festival offers the community of Tampa Bay a unique blend of African and African American art, culture and history. It exists to support the culturally rich and diverse Tampa Bay community by ensuring all events are inclusive of its entire people.
For a complete list of Heritage Festival Events and additional Heritage Festival information, visit www.tampablackheritage.org. 
And there you have it.  Stay tuned as we'll be bringing you updates as the event gets closer, but make your plans to attend!
And keep checking back for other Tampa Bay area events and more great things to do in Tampa Bay.