Hi Tampa Bay, Alex here to let you know about a fun way to tour some of Ybor City's most beautiful restored historic buildings.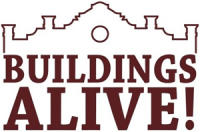 Enjoy food and beverages as you tour Ybor City at Buildings Alive! Architecture Hop on Thursday, March 1 from 5-9 p.m.
 
Join the fun by participating in a scavenger hunt... with prizes! Tours and clues to the scavenger hunt will reveal "insider information" about each building and how they are being preserved, restored and repurposed. 
The starting point for Buildings Alive! is at  Stantec or the Ybor City Museum State Park. Purchase advance admissions for $20 at www.cltampa.com/BuildingsAlive. Admission at the door is $25. Visit www.ybormuseum.org or call 813.247.1434 for more information.
 Free parking is available for the first 120 cars at Stantec, 2205 N. 20th St., Tampa, FL 33605. 
 
This is a great way to learn about some of Tampa Bay's history, while enjoying a nice evening in Ybor City! 
 
Check back with us often for more information on Things To Do In Tampa Bay & for more information on Tampa Bay's History.