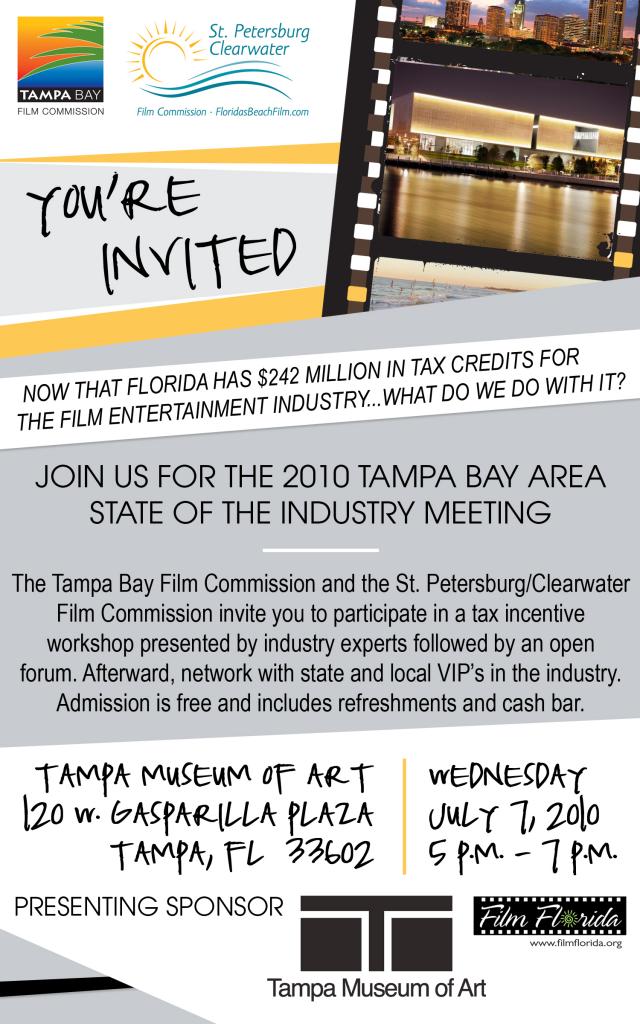 ...at Florida's new tax incentive program! Florida's new financial incentive program is a transferrable tax credit that totals $242 million over the course of the next 5 years. The rebate ranges from 20% – 30% based on a production's qualified Florida expenditures. All tax credits are issued after the completion of the project. The company must have all claimed Florida expenditures verified by an independent Florida CPA and the
Office of Film and Entertainment.
Got questions? Join the Tampa Bay Film Commission and the St Petersburg/Clearwater Film Commission for the 2010 State of the Film & Entertainment Industry Mixer on Wednesday, July 7, 2010 from 5pm to 7pm at the NEW 
Tampa Museum of Art
. We'll discuss the new tax incentive program and the process of monetizing tax credits with a panel of industry experts.
Join us afterward for networking, cash bar and refreshments.
Hope to see you there!