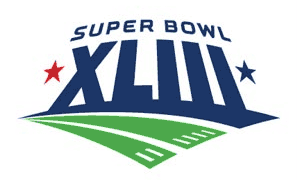 Hey gang!  Travis here with some more Tampa tourism information for you!  Have any of you been wondering how exactly Super Bowl XLIII impacted Tampa Bay?  Well, Super Bowl Host Committee recently distributed their outreach report, and it has some great info.  Here are some of the key stats, straight from the host committee -

More than 130 local minority- and woman-owned businesses received Super Bowl-related contracts
thanks to their involvement in the NFL's Emerging Business program. These companies procured
more than $3.96 million in Super Bowl business.

The NFL Environmental Program collected more than 34 tons of recyclable materials which were
diverted from landfills. More than $200,000 in office supplies, décor and building materials was
donated to local nonprofit organizations. Additionally, 65,000 pounds of prepared food was collected
from various Super Bowl events and donated to local food banks and charities.

More than 100 Tampa Bay schools joined in the Super Kids Super Sharing program and collectively
donated more than 48,000 books and pieces of sports equipment. The items have been distributed
to more than 55 schools and charitable organizations.

The NFL YET Centers of Tampa Bay, a public/private partnership with the City of Tampa and
Hillsborough County, received a $1 million matching donation from the NFL to expand both the
Jackson Heights and Mort Park YET Centers. At Mort Park, an additional donation of $150,000 by
the Glazer Family Foundation established the new Glazer Family Field and Fitness Trail for use by
both YET and the community. A $100,000 partnership with the Patel Conservatory was instituted to
provide on-site music, dance and theatre programming and multimedia training in recording and
digital arts to YET youth.

The Super Learning in a Super City program was used in 109 area schools by 277 teachers. The
curriculum-based youth outreach program touched more than 12,000 youth throughout Tampa Bay.

So, what do you think?  If you want the full report, click here! 

Keep checking back for more updates and information on great things to do in Tampa Bay!  After all, we are getting close to summer so it's time to start heading out and enjoying this beautiful Tampa Bay weather!