Hello guys, Jerm here with another Tampa Bay area events related update for you! On November 7, our friends over at
Bok Tower Gardens
will be presenting the Orlando Philharmonic Orchestra in an evening of pops and light classics for their showcase fall event!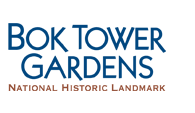 I have not had the chance to go out there yet, but I have heard that it is absolutely beautiful and they also always put on a first class event!
Now being that my name is Jerm and I always have the hook-up, I'll be doing a ticket giveaway for next Thursday and Friday. I'll update you next week as to how many tickets I actually have, so be brushing up on your trivia here in the next week or so!
In the meantime, check out the
event calendar
at Bok to see what they have coming up for the remainder of this month, and be on the lookout for some trivia from me next week!
If you don't win the giveaways, then you can still go on-line and
purchase tickets
, so I encourage you to do so!
Well Jerm is signing off for now, so I will catch you guys on the flip side! Stay tuned in for more things to do in Tampa Bay!