Hey Tampa Bay film fanatics...
Jessica
here, filling in for Lindsey ~ but I'm here with a very exciting and noteworthy announcement from the Tampa Bay film community.  The
Sunscreen Film Festival
of St. Petersburg, Clearwater, and Tampa is proud to announce their
Film School Summer Camp
happening this July!
That's right, a program perfect for those interested in the art of film and excitement of storytelling.  The camp focuses on imagination as children development story lines, compelling sequences that build tension, and even write a short script.  Campers will receive a great overview of cinematography, with industry experts using professional  equipment!  Four lucky campers will even be choosen to have their films enter actual production... the remaining days of camp will be devoted to post-production in which films will be editied, music added, credits appended, etc.  The completed films will then be shown at the
SunScreen Film Camp Festival
on the last day of camp!!! (Friday, July 17 from 6:30 to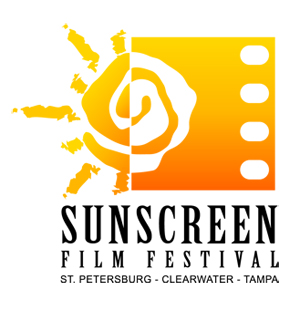 9:00 pm).
Interested?? Here's what you need to know...
When
: July 5- July 16 (Monday-Friday, from 9:00 am to 5:00 pm)
Where
:The camp will be held at Studio 620 in downtown St. Petersburg
(620 1st Ave. South, St. Pete, FL 33701)
Who is eligible
:  Kids ages 14 to 18
How much
: The exciting two week experience is $500.00/camper
Equipment required
: Only 4 students will be expected to volunteer laptops for editing movies.  (If you have family equipment such as a camcorder and would like to learn how to use it more effectively you are welcome to bring it... otherwise, Sunscreen will provide the equipment
Lastly,
How Do I Sign up???
Click here
to sign-up now!!!
For more information, feel free to contact Harry Chittenden at 727-420-0566 or
harry@sunscreenfilmfestival.com
!!!  Until next time, enjoy the beautiful Tampa Bay weather and exciting Tampa Bay area events happening this spring ~