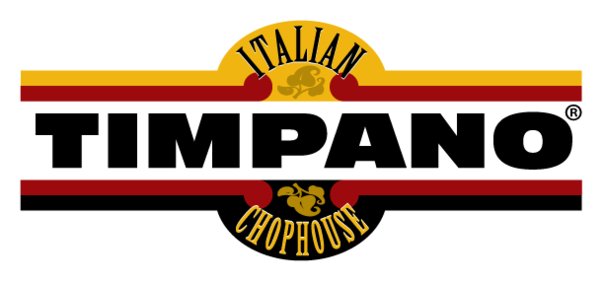 Hello everyone! Hope your day has gotten off to a great start and that you had a fantastic weekend! With some of this  great Tampa Bay weather we've been having, I don't see how it wasn't just awesome!
In addition to the great weather this weekend, I also had one of the best Sunday's I've had in a while.
Why you ask? Well its because I had the chance to kick my day off with Sunday Brunch at
Timpano Italian Chophouse
!
If you haven't had a chance to sample the
Sunday brunch menu
, then its definitely something you have to try out. It's the perfect way to start a Sunday, especially if you kick-off the meal with the
Grand Mimosa
!
Now I know you are thinking, that Mimosa's are already awesome by themselves, so where does the "Grand" part of the equation come in? Well these Mimosa's aren't your ordinary as they are Timpano's House Champagne and Valencia Orange Juice Topped with Grand Marnier Liqueur!
Now after starting off brunch like that, you would think that it couldn't get any better. But once our server brought out our
French Toast
and
Meatball sampler
appetizers, my eyes lit up even brighter!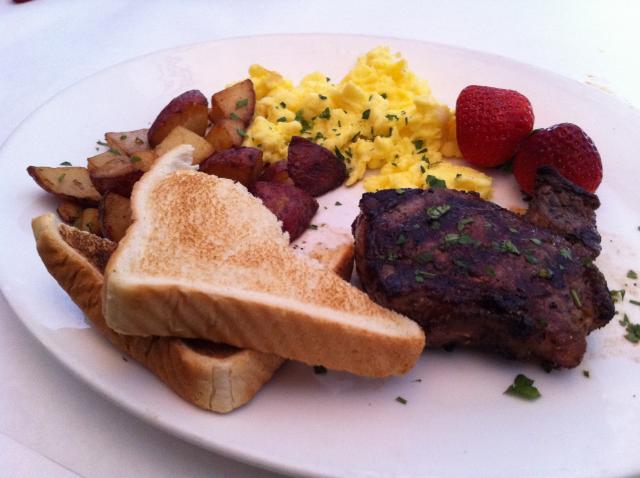 Ladies out there if you are listening, the quickest way to a man's heart (especially mine) is meatballs, and these were second to none.
By the time i got through scarfing those down and sampling some of the french toast, i had almost forgotten that i had an entree on the way as well!
Speaking of entrees, we decided to check out the egg & cheese panini and Tuscan style steak and eggs (pictured to the right). Three Farm Fresh Eggs (any Style) with an 8oz. New York Strip Steak.
Served with Timpano Style Home Fries and Sourdough Toast or English muffin, this dish will bring delight to your tummy any day of the week, and mine was definitely happy with me by the end of Brunch.
As you can see i was feeling pretty good after a start to the day like this! In addition to the great food, the service and staff were great and I always look forward to going back!
Speaking of going back, there are plenty of opportunities to come back to Timpano and enjoy fine dining and great service, but in addition to that, live music and entertainment Tuesday thru Saturday are great ways to spend an evening on the town.
Be sure to check out the website and and menu's for yourself though and when you get there, be sure to tell them Jerm sent you!
That's all for now, but stay tuned in for more updates on Tampa Bay dining and things to do in Tampa Bay!