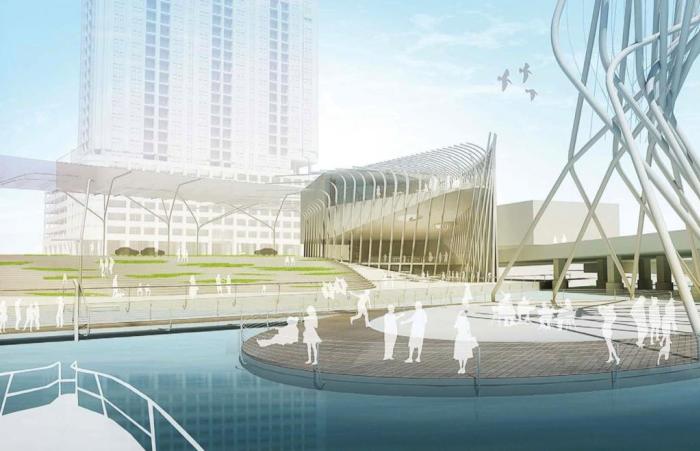 Tampa Bay's Straz Center for the Performing Arts announced plans this week to expand its outdoor reception area to include a restaurant adjacent to the Tampa Riverwalk and a floating performance pavilion and amphitheatre.
The expansion would take advantage of traffic on the finished Tampa Riverwalk, which will open its last major section at the end of March.
The pavilion would be connected to the Riverwalk by a walkway running over the surface of the river.
Straz CEO Judith Lisi tells the Tampa Bay Business Journal the project is still a work in progress.
"It's a dream right now," Straz CEO Judith Lisi told reporters. "You're looking at a dream." 
The dream will extend the Straz's performance venues, food and beverage options and make it a more integral part of the city's waterfront. The 2.4-mile Tampa Riverwalk runs between the Straz and the Hillsborough River. The theater complex -- the largest performing arts center in the Southeast -- uses its portion of the Riverwalk already for outdoor activities.
The Tampa Riverwalk runs from the Florida Aquarium north along the riverfront past downtown and Curtis Hixon Waterfront Park to Tampa Heights and Water Works Park. It offers an unbroken pathway for running, walking and cycling with water views and without interference from automotive traffic.